Photo taken by me. My father Idrice Soormally was not only handsome, charming, well educated, and a gentleman, but a very learned Muslim, and well versed in many languages including Arabic, and an arch-enemy of Tribal, Sectarian, Fanatical, and Chamcha (System collaborators] Muslims and others!
Like Psychiatry, worldwide sorcery [witchcraft] is in the hands of Freemasons and the Jewish Kabbalah
[

Not "THE JEWS" who with righteous Christians and righteous Muslims follow the same religion although with major differences.

]!
Colchester, Essex, after my Satanic brother
SAÏD
,

["product of a prostitute", according to his own fathe Idrice Soormally]

an apostate and Police informant, embezzled my own plotting wife of well over £100,000 in 1990. When I found out, he stole our car, had our house burgled, and carried out witchcraft rituals he learned from our own father's sister Fatmah Dookhit who admitted her husband sacrificed pigs in our names to destroy our family. This Mauritian "black magic" ritual is called "DHAN BISWA", and is carried out over money, and to break up couples and famililies! It was in the Essex local newspaper, but the Police officer that attended my premises, said it was just a joke???
I STRESSED TO THE MEDIA IT WAS

A DEATH THREAT LIKE IN THE GODFATHER MOVIE!
I WAS REFUSED THE RIGHT TO REPLY???
Handwritten by our own father who was

driven mad

by the

DOOKHITS

(

witchcraft, never-ending court cases, etc.

) and his own

two eldest Satanic Sons
SAÏD & MALECK from Colchester (Essex), and his eldest daughter Farida he used to call "

DIRTY VIPER

", and whose divorced Policeman husband

ADAM BEEKAWOO

[P.C.996] admitted on tape (

after sending his son to tear-gas and kill me

) that next time he would not send his son with

TEAR GAS

to kill me, but, this time, with a "

12 SHOT REVOLVER

" because I took his divorced wife [my eldest Sister, Farida the viper!] and her son [Twareck Farman Ali] under my protection!
In the above photograph, spot the FOUR DEVILS!
Mother of Eleven with her heart-broken Son Basheer - Front row, second from left.
My blessed Mother was robbed by her own devilish sons and deceived by her daughters, kidnapped and stolen from me by other members of the accursed family, poisoned and tortured, dumped in a dying home,

given pork to eat

,

prevented from dressing like a proper Muslimah as she used to do all her life,

displayed shamelessly in public by some looking after fame while in an advanced senile state, and martyred by

Devil spawn miscreants and Satans!
1962 -

The accursed Soormally-Bekawoo Family!

Our deceased grandmother was added in the middle of the photograph.
Was it not telling that I would stand right behind my grandfather

MUHAMMAD ALI

, the only sane human (to my knowledge!) in the entire family, and right beside

SAÏD, SATAN

himself!!!
The reason why

I LOVE THE REAL SATAN

(not the human ones!),

is because he is always true to himself,

JUST LIKE MY FATHER AND ME who are transparent beings!
SINCE 1968, I WAS ANTI-PSYCHIATTRY, ANTI-FREUD, ANTI-NEO-DARWINIST, ANTI-MARXIST, ANTI-SOCIALIST, ANTI-COMMUNIST, ANTI-UNO, ANTI-ZIONIST, ANTI-USURY, ANTI-COLONIALIST, ANTI-RACIST, BUT PRO-HINDU, PRO-BUDDHIST, PRO-JEW, PRO-CHRISTIAN, PRO-ISLAM, AND-PRO ISLAM AND PRO-WHATEVER AS LONG AS PEOPLE ARE ALL UNITED ON COMMON VALUES LIKE FREEDOM, TRUTH, JUSTICE, MORALITY, AND ALSO PRO-WHITE EUROPEAN CLASSICAL MUSIC, PRO-ISLAMIC SUFISM, AND PRO-UNION OF ALL CULTURES AND NATIONS, AS A FREE HUMAN ON THE LAND STANDING UNDER GOD'S (COMMON) LAW, AND

THIS IS A DEADLY CRIME, BUT I WAS NEVER A PROSTITUTE

!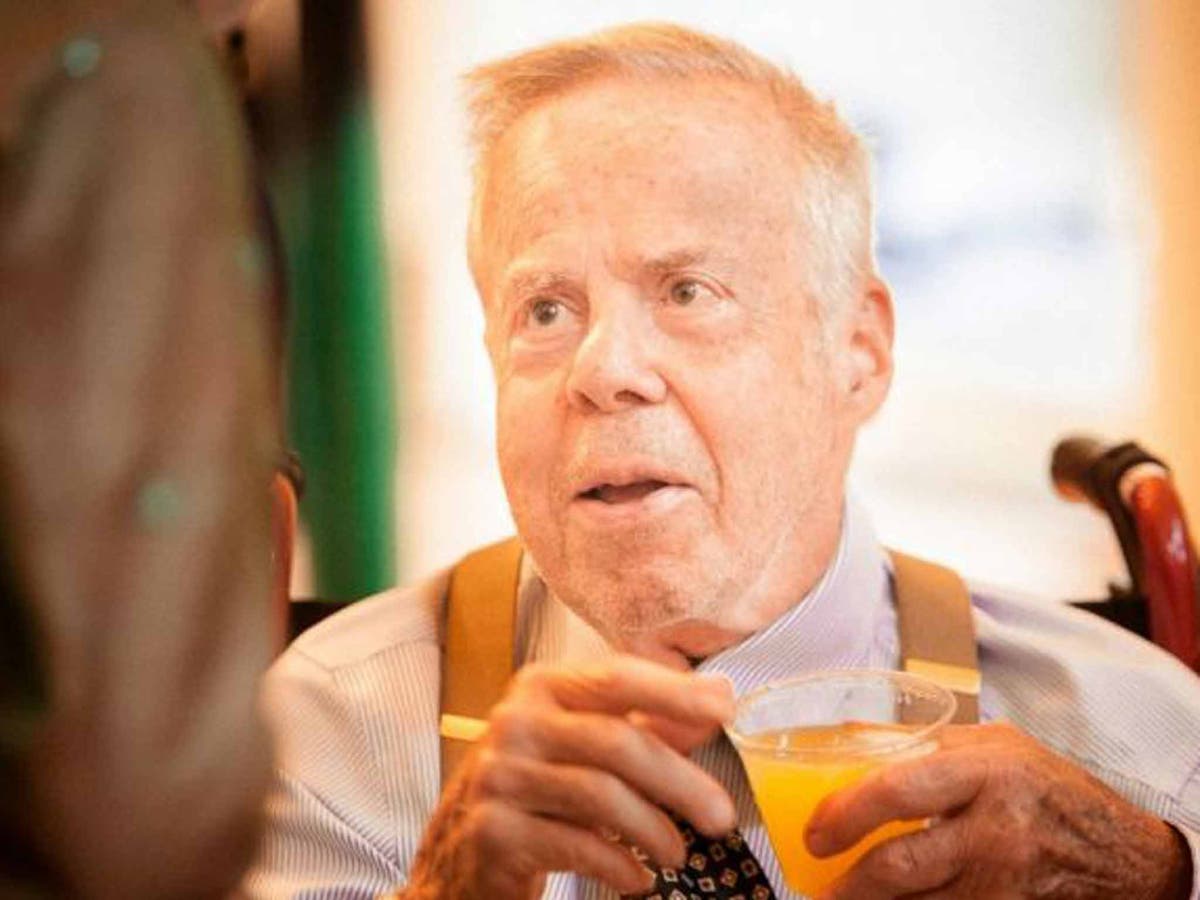 "Jew"

Psychiatrist Robert Spitzer of the American Psychiatric Association who in 1973 enforced the disease known as "

Homosexuality

" as a normal

Orientation towards the ANUS

(anustropism) who was labelled

"Sexual Orientation"

when it was clearly not male-female sexual, but sex-anus orientation, could mean

baby and animal as well

!
There was

ZERO SCIENCE

behind this bold anti-Jewish, anti-Christian, and anti-Islamic assertion! I was then Head of Biology at the Trinity College in Port-Louis!

But, Spitzer changed his mind decades later when he saw many cases of "homosexuality" being successfully treated!
The psychiatrist Dr. Aaron Stern with his wife, Betty Lee Stern, in 2019. [

Another "JEW"???

]
™
An "Almost Daily" Web Page Summary of the Dirty Lies, Glaring Omissions,
Half Truths & Globalist Bias of The NY Times Headlines
"We read and rebut their vile crap so you won't have to!"
NY Times:
Dr. Aaron Stern, Who Enforced the Movie Ratings Code, Dies at 96
He was a New York psychiatrist who went to Hollywood to help lay down guidelines for sex and violence in films. Not everyone was pleased.
Heads up, Satan. Incoming!

During the 1970s, Dr. Aaron Stern (cough cough) was the director of then recently-established Classification and Rating Administration of the Motion Picture Association of America. The new system replaced what this Slimes piece refers to as the "rigidly moralistic" nearly-40-year-old Production Code administered by Will H. Hays, a former national Republican Party chairman. The new ratings board graded films by letter (G, PG, R and X (now NC-17)) to let moviegoers know how much violence, sexuality and "four letter words" to expect on the screen.

The game played by Stern, a psychiatrist, and the Jewish Moguls of Hollyweird was to give the public the illusion of moral self-policing while, in reality, killing-off the previous "rigidly moralistic" code and thus making films raunchier, bloodier and more Marxist by the year. The "PG" (Parental Guidance suggested), "R" (restricted) and "X" (sexually explicit) ratings actually made it easier to flood the market with filth. "Hey. We're giving ample warning of the content. Don't blame us."

In later years, sleazy Stern himself stated:
"Social growth should make the rating system more and more obsolete."
"Social growth," in this case, is Jewish "Frankfurt School" psychobabble for the acceptance of all manner of depravity, subversion and sadistic violence on the Big Screen.
1. Will H. Hays was the Chairman of the Motion Picture Producers and Distributors of America from 1922-1945. Prior to that he ran the 1920 "America First" campaign of Warren G. Harding, who became President of the United States. Hays's

production code

forced the Jews of Hollywood to keep things clean.
// 2. The letter ratings system, later enforced by Stern and other Tribesmen, loosened up the "moral rigidity" of films produced in the 1970s.
// 3. Today, anything goes, as long as the film gives a letter "warning."

The struggle between the moral leaders of the "Goy" and the Jewish Kings of Hollyweird dates back to the silent film era. By the 1920s, some of the stuff that had already made it to the Big Screen was so shocking (especially by the standards of the day) that the moral backlash, inspired mainly by Catholic leaders, led to the self-policing "Production Code" which Hays -- much to the disappointment of the Big Jews -- embraced and enforced.
The Production Code established three "General Principles":
No picture shall be produced that will lower the moral standards of those who see it. Hence the sympathy of the audience should never be thrown to the side of crime, wrongdoing, evil or sin.

Correct standards of life, subject only to the requirements of drama and entertainment, shall be presented.

Law, natural or human, shall not be ridiculed, nor shall sympathy be created for its violation.
Specific restrictions were listed as "Particular Applications" of the three principles:
Nudity and suggestive dances were prohibited.

The ridicule of religion was forbidden, and ministers of religion were not to be represented as comic characters or villains.

The depiction of illegal drug use was forbidden, as well as the use of liquor, "when not required by the plot or for proper characterization."

Methods of crime (e.g. safe-cracking, arson, smuggling) were not to be explicitly presented.

References to sex perversions such as homosexuality and venereal disease were forbidden, as were depictions of childbirth.

The language section banned various words and phrases that were considered to be offensive.

Murder scenes had to be filmed in a way that would discourage imitations in real life, and brutal killings could not be shown in detail.

The sanctity of marriage and the home had to be upheld.

"Pictures shall not infer that low forms of sex relationship are the accepted or common thing."

Adultery and illicit sex, although recognized as sometimes necessary to the plot, could not be explicit or justified and were not supposed to be presented as an attractive option.

Portrayals of miscegenation were forbidden.

"Scenes of Passion" were not to be introduced when not essential to the plot.

"Excessive and lustful kissing" was to be avoided, along with any other treatment that might "stimulate the lower and baser element."

The flag of the United States was to be treated respectfully, and the people and history of other nations were to be presented "fairly."

"Vulgarity", defined as "low, disgusting, unpleasant, though not necessarily evil, subjects" must be "subject to the dictates of good taste."

Capital punishment, "third-degree methods," cruelty to children and animals, prostitution and surgical operations were to be handled with similar sensitivity.
My oh my how America has since "socially grown," out of that "rigidly moralistic" code, eh? Well played, Dr. Stern, well played...... and good riddance to you.
THE "PRE-CODE" DAYS OF JEWISH HOLLYWOOD


1.
Barbara Stanwyck lustfully
eyes-up bare chested man in Baby Face (1931)
// 2.
Dorothy Mackaill plays a secretary-turned-prostitute in Safe in Hell (1930), by Warner Brothers
// 3. The Public Enemy (1931) sympathetically featured James Cagney as a criminal, anti-hero protagonist.


PROTOCOL 14
Protocols of the Learned Elders of Zion



"

In countries known as progressive and enlightened we have created a senseless, filthy, abominable literature."
MAURITIAN POLITICAL NEO-COLONIALISM, CHAMCHAISM, SIRISM, MYLORDISM, NATIONALISM (without a or one Nation!) PROPAGANDA, LIES, HIDDEN TRUTHS, AND MORE!
N.B. No dissenting voices allowed!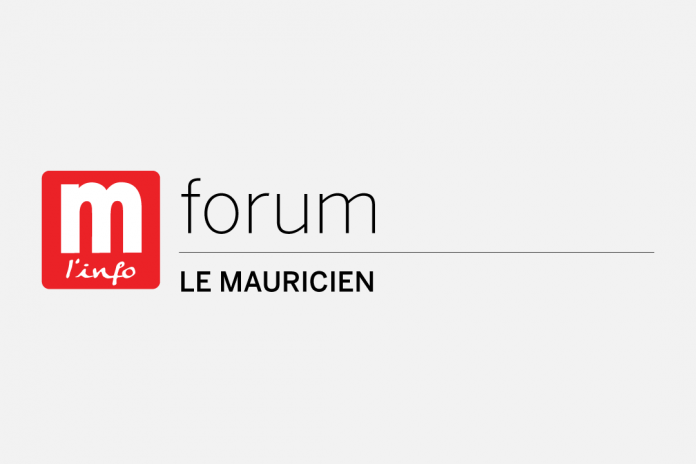 DR. IBRAHIM ALLADIN
Malcolm de Chazal
In the world of arts and literature, the name of Malcolm de Chazal stands out. This famous pœt, novelist, philosopher and artist was born in Vacoas on 12 September 1902. After his primary schooling at the Royal College of Curepipe, he proceeded to Baton Rouge and received a degree in engineering from Louisiana State University, he returned to Mauritius and started to work as an agronomist for the sugar industry. He had travelled extensively and had a broad view of the world. He had no interest to pursue a career in engineering, he was an artist and that's what he wanted and excelled at. Malcolm was an enigmatic artist and pœt. His travels had given him a profound sensitivity, and he developed a special affinity with his home country. This deep love and a strong sense of belonging are reflected in his works. He loved the Mauritian landscape and its surrounding. His famous collection entitled Pensées began in 1940. It was Sens-Plastique that brought de Chazal to fame. By the time of his death in 1981, Malcolm was established as a well-known writer. His works influenced a generation of writers and artists.
Michel de Spéville
He is considered as one of the most dynamic entrepreneurs in Mauritius. Michel de Spéville had a dream and he made it happen. He is the Founder of Food & Allied Group of Companies and serves as its Executive Chairman. He is also the Chairman of Rumitech Ltd. An accountant by profession, Michel de Spéville serves as the Chairman of Les Moulins de la Concorde Ltée, Tropical Paradise Co. Ltd., Pristine Resorts Ltd. and various companies of the Food & Allied Group. Michel de Spéville is the also the founder of the Eclosia Group. His natural instinct as an entrepreneur coupled with his passion for animals have driven this accountant to start breeding chickens after office hours in the sixties. His flair for business and his constant quest for excellence have led the group to become a major player. He was made a Commander of the British Empire in 1980 by Queen Elizabeth II. He is a board member of several companies in various sectors of the Mauritian economy. He was made "chevalier de la Légion d'honneur" by the French government in 2015. Michel de Spéville is a leader.
Jean Claude de L'Estrac
Born in 1948, grew up in Mahebourg, a career journalist, politician, historian and writer, Jean Claude de L'Estrac is a well-known figure in Mauritius. He studied journalism in Berlin and at the age of 17, he launched Le Flamboyant, with his friends. Dr Philippe Forget, who founded L'Express, gave him the breakthrough as a journalist in 1968. Jean Claude de L'Estrac started his long and successful relationship with L'Express. In 1971, he joined the MMM, and served as a municipal councillor and a Minister. Later he became a diplomat and eventually took the position of Secretary General of the Commission for Indian Ocean (COI). He has been involved with the Chagos issue and written extensively on social and political history. Jean Claude de L'Estrac launched the first private radio station, Radio One. From 2006 to 2009, he presided the National Empowerment Foundation, which campaigned against poverty. He is still active in many circles and writes regularly. His books provide insights and analysis into the development of Mauritius.
Camille de Rauville
Camille de Rauville was born in 1910 and passed away in1986. A well-known writer, novelist and philosopher, he produced several works on literature in the Indian Ocean islands. His first work appeared in 1955, but it was in the 1960s that he really developed his thoughts and ideas on humanism and he began to explore the notion of "indianoceanism". Camille was the first person to develop this idea in 1961. Through literature he tried to bring the islands together with a sense of common culture. Later, others wrote about "islandness" and brought out the unique features of islands. In essence, he was talking about diversity. The Indian Ocean islands are very similar in terms of climate, people, language and land-scape. Camille saw the richness of culture. Diversity to him was an asset, a strength for nation-building. His thoughts may have planted the seeds for multiculturalism and the creation of the Commission of the Indian Ocean.
Monique Dinan
She is a quiet achiever, a woman of substance and leads by example. Monique Dinan was born in 1939 in Beau-Bassin. Her father was Francois Rivet and mother was Simone Perrier. Monique attended College Lorette de Rose-Hill and afterwards graduated from Dublin University and Laval in Canada. She studied Geography. She started her career as a teacher. Influenced by people like Cardinal Jean Margéot, she embarked on a path to serve others. She is an ardent admirer of Père Laval. Monique has been involved with many associations and groups. In 1996, she founded MAM (Mouvement d'Aide à la Maternité) to help and support young mothers. For many years she was the editor of La Vie Catholique and has been active with the press community. Monique has authored over 20 books and written on subjects such as demography, history, education, sexuality and politics. She is married to Pierre Dinan and they are both engaged in social work and caring for others.
Sir Gaëtan Duval
Gaëtan Duval was born on 9 October 1930 and had a long and successful career as a politician and lawyer. After studying law in Paris he launched himself on the political scene along the side of Jules Kœnig, the founder of PMSD. Although PMSD lost the elections in 1967, Duval joined Seewoosagur Ramgoolam in 1969 to form a unity government. He occupied various key positions in government and also served as the Lord Mayor of Port-Louis. Gaëtan Duval played an impoortant role in the development of tourism in Mauritius. He maintained good relations with several African leaders and positioned Mauritius as a key player in the African region. In recognition of his contribution he was decorated by Queen Elizabeth and became Sir Gaëtan. He also received the Légion d'honneur in France. A popular figure in Mauritius he loved horse racing. Sir Duval, a giant in Mauritian politics, was also a man of arts and literature. He died in 1996.
Dr Philippe Forget
Writer, social activist, doctor and founder of the L'Express newspaper, Philippe Forget is a man of distinction. In September 2013, he passed away at the age of 85. From 1963 to 1984, he led the newspaper and transformed journalism and media profession in Mauritius. He was a voice, brave and articulate, fearless and critical, yet humble. He spoke out when it mattered and campaigned for a more accessible press. He was an intellect, an author who loved writing. But also had a passion for nature and flowers and as early as the 1960s, he was calling for the preservation of Mauritian flora and fauna. He spoke of the beauty of Plaine Champagne. Dr Forget loved his country, he knew the challenges of an independent Mauritius in 1968, and stood up to build a nation. He believed in the future of the country and never gave up hope. For him the future was bright and he supported the growth of local entrepreneurs to spearhead economic development. Philippe Forget had a passion for a new independent Mauritius and he was a champion of mauritianism.
Sir Victor Glover
Sir Victor Glover is one of the most respected legal minds in the country. His sense of integrity, fair play and openness, is evident. He read Jurisprudence at Oxford University and called to the Bar in 1957. He began his legal career in Mauritius and in 1962 he joined the Attorney General's office. In 1974, he was appointed a Judge of the Supreme Court of Mauritius. He became Chief Justice in 1988. Sir Victor is an active member of the legal profession. Although he is retired, he continues to provide legal advice on a variety of issues and also offers his expert opinion whenever needed. According to his website, "Amongst other appointments, he is an Honorary Master of the Bench of the Honourable Society of the Middle Temple, a Patron of the Commonwealth Magistrates' and Judges' Association and a Patron of the English Speaking Union. He has also been the Chairman of the Tertiary Education Commission, the editor of the Abstract of Decisions of the Supreme Court (1982 and 1993), co-editor of the New Mauritius Digest (1999) and the co editing consultant of the Revised Laws of Mauritius (2000). Sir Victor advises on Constitutional and Administrative law, Contracts, Financial and Competition Law and Public International Law. He is the authority on statutory interpretation in Mauritius and has acted as arbitrator on a number of occasions, both locally and abroad".
Bahal Gowry
The Gowry brothers (Bahal and Soogreeve) will be best remembered for their song, "Donn to lamé, pran mo lamé, lamé dan lame". As the communal riots broke out in Port-Louis in January 1968, the twin brothers launched this patriotic song to send a message of solidarity and nationhood. At the dawn of independence, Bahal Gowry, knew a new era was about to be born. The brothers were artists and through their art they captured the mood of the nation. Bahal wanted to bring out his passion for the Bhojpuri language and the village culture he was so accustomed to. For the Gowry brothers, music transcended all barriers. They became household names influencing a generation of artists and musicians like Serge Lebrasse. Born in 1935, he witnessed the social and political upheavals that led to independence. At the age of 83, Bahal has a vivid memory. He has seen a lot in his life. While his song epitomizes the sense of patriotism, he believes a lot has yet to be done to build a truly Mauritian nation. «anou batir nasion morisienn» started five decades ago. Nation building is a slow process that requires a great deal of zeal, unity and patience. Slowly, the Mauritian nation is appearing, but the cracks are evident. Bahal Gowry is a true patriot and his wish is to see a united nation called Mauritius. He has given us a strong foundation and his song is a legacy, a reminder that we are all Mauritians and we need to hold hands together as we march on. Those who seek to divide and rule, must listen
to the words of the Gowry brothers.
Sir Anerood Jugnauth
He is one of the most well-known career politicians. Sir Anerood Jugnauth was born on 29 March 1930. He is still active today. Sir Anerood grew up in the village of Palma where he also attended primary school. He pursued his education in England and called to Bar in London and returned to Mauritius to start his career as a lawyer. Anerood Jugnauth was first elected in the constituency of Rivière du Rempart in 1963 in the National Legislative Assembly and was candidate of the Independent Forward Block. Prior to independence he took part in the London Constitutional Conference on Mauritius. In the 1970s, he joined the Mouvement Militant Mauricien (MMM), but eventually formed his own party, the MSM. He first became Prime Minister in 1982, and went on to as to serve as the President of the Republic. Following the election victory in 2014, Sir Anerood was appointed for a sixth term as Prime Minister. He became the longest serving prime minister with more than 16 years of tenure thus overtaking Seewoosagur Ramgoolam, who held the office for 14 years. Under his leadership, Mauritius embarked on a path of rapid economic development. He remains one of the strongest leaders in the country.
Pravind Kumar Jugnauth
The son of Sir Anerood Jugnauth, Pravind Jugnauth is the leader of the MSM party and the current Prime Minister of Mauritius. He was born on 25 December 1961. Pravind is a lawyer by training, he graduated from the University of Buckingham with a law degree and then went to Aix-Marseille where he obtained his LLM. He grew up in the shadow of his father and at an early age became an activist, and joining the MSM in 1990. He was first elected in 1995, and has served as the Deputy Prime Minister and the Minister of Finance. On January 23, 2017, he became Prime Minister after his father resigned. Pravind's vision is to see a modern Mauritius that will be a key player in the African region. He has been aligning the country closer Asia and Africa. As a result Mauritius has forged important partnerships with India, China, east and southern Africa, and the middle-east. He has introduced some major initiatives on education, communications and transportation.
Kaya
Joseph Reginald Topize commonly known as Kaya died on the 21 February 1999, at the age of 39. This day is carved in the memories of many Mauritians. Kaya brought about a social revolution through his songs inspired by Bob Marley. His style of music called "seggae" is a fusion of Mauritian sega and reggae. Kaya was born in Roche-Bois and brought up by uncle, a fisherman. Life was hard for the young Kaya. Unable to get a proper education, he survived in the streets. At the age of 16, he started to play the guitar and formed his own band called "Wind and Fire". He changed his name to Kaya after listening to Bob Marley. His music and songs elevated Kaya's political consciousness. Bob Marley became his mentor. Kaya, the musician turned into an activist, campaigning and speaking out for the marginalised and underprivileged. He stood up for the "creoles". He later joined the band "Letou Menwar" and recorded his first album called "Letan lenfer". Kaya was arrested and detained for smoking marijuana. He died in his prison cell. His death sparked riots across the country. Kaya became a conscious for many. His songs influenced a generation and his political campaign brought a new level awareness on the plight of the marginalised. Kaya sang with his heart and soul, he was an inspiration.
Serge Lebrasse
He has a passion for singing and sang since he was 8 years old. Serge Lebrasse started his career as a primary school. At the age of 18, he joined the army and was posted in Egypt. He came back in 1951. He taught in a school in Olivia and then transferred to Glen-Park. He taught children in Standard IV. He was Ti Frere's neigbour in Quartier Militaire and saw him singing regularly. He was fortunate to have this legend so close by. In school, Serge was singing sega in school, but when the principal intervened, he had to stop. He then realized that he could still be a teacher and give concerts on week-ends. That's how his singing career took off. Eventually, he quit teaching. Serge had a difficult childhood. His father died at the age of 34 and his mother was unemployed and to support the family she made dresses. Serge Lebrasse continued to perform and his songs became the favourite of many. At the age of 87, he is still singing and entertaining the nation. His songs are immortal.
Sir Edouard Lim Fat
The Engineering Tower at the University of Mauritius bears the name of Sir Edouard Lim Fat, the architect of the "zone franche". He was born in Baie-du-cap in 1921, the son of a humble "boutiquier", who rose to become a key figure in the economic development of Mauritius. He studied Chemical Engineering at Imperial College in London and Agricultural Engineering at the University of Newcastle in England. When he returned to Mauritius he became the Assistant Head at the Ministry of Agriculture. In 1963, he became the Director of the Mauritius College of Agriculture. Lim Fat had a vision to transform the country and he shared his plan with Seewoosagur Ramgoolam. He provided a way out of the economic problems the country was facing after attaining independence. As a result of his effort the EPZ Act was passed in 1970, and the industrialisation phase began. Several companies arrived and started to invest in Mauritius. Edouard Lim Fat, the academic and entrepreneur paved the way for a new path of development. He is known as the "père de zone franche". His autobiography entitled From Vision to Miracle is highly recommended. He passed away in March 2015 aged 93.
Amedée Maingard
Amedée Maingard was born on 21 October 1918. While a student in London in 1939, he joined the British Army and served during the Second World War. Maingard was a brave and courageous soldier who was actively involved in the liberation of France. He was recognised both the British and French governments for his chivalry. He earned the Croix de Guerre from the French government in 1944 and the Distinguished Service Order from the British government in June 1945. Maingard returned to Mauritius and very quickly he made his presence felt. He was a visionary. He realised the potential of this island economy, and seized the opportunity to develop the country's tourism industry. As a tourist destination Mauritius was still unknown then. In 1967, he founded Air Mauritius and launched the country on the international arena. Maingard enterprising spirit and his global vision made him one of the most successful post-war businessmen. His vision was to transform Mauritius into a modern economy. He died in 1982, just before the period of "took off" began. He was a pioneer and his spirit lives on.
Cardinal Jean Margéot
Jean Margeot was born on 3 February 1916 in Quatres Bornes. At the age of 17, he joined the seminary in Rome where he studied theology. He returned to Mauritius in 1939. He was ordained a priest in 1938, was consecrated as Bishop of the Diocese of Port-Louis in 1969 and served until 1993. He was President of the Conférence Episcopale de l'Océan Indien from 1986-1989. Margéot was named a cardinal by Pope John Paul II on June 28, 1988 becoming Cardinal-Priest of San Gabriele Arcangelo all′Acqua Traversa, the first cardinal from Mauritius. Following his death in 2009 at the age of 93, Margéot was lauded by Pope Benedict XVI in a public statement. Cardinal Margéot was a highly respected individual. On 12 March 1997, Cassam Uteem, the Presdient of the Republic conferred on him the Grand Officer of the Order of the Star and Key (GOSK.). He worked closely with various communities and provided spiritual guidance to everyone. He transformed the training of the clergy and was actively involved in education. Cardinal Margéot will be remembered for his humanity and compassion. He passed away in 2009, and left his teachings behind.
Sir Abdul Razack Mohamed
He was a key figure who worked closely with Seewoosagur Ramgoolam for the independence of Mauritius. Born in India in 1906, he arrived in Mauritius at the twenty-two. Sir Abdool was a successful businessman but politics was also his preoccupation. He served as the Lord Mayor of Port Louis in 1949, 1953 and 1956. During his long and successful political career, Sir Abdul served in many different capacities, including deputy Prime Minister, Minister of Housing and Land Development and Minister of Social Security from 1967-1976. He was a visionary and founded the CAM (Comité d'Action Musulman) in 1959, which was a member of the alliance that formed the Independence Party that fought for independence. He believed in the rights of all minorities. His picture appears on the two hundred rupees bank-note. Sir Abdul is believed to have come up with the colours for the Mauritian flag. He died on 8 May 1978, and will be remembered as one of the political giants in Mauritius.
Sir Hamid Moollan
Jurist, humanitarian and visionary, Sir Hamid Moollan was born in 1931. Humility and simplicity are attributes that make a person stands out. All throughout his life, Sir Hamid has kept a low profile. In spite of his position in the legal profession, he remains humble. From the law courts of Mauritius to the Privy Council in London, his name has some reverence. He is highly respected by his colleagues and the clients he has defended. In recognition of his contribution he was made a Queen's Counsel (QC) in 1976, a rare distinction in the legal profession. Very few accomplish this feat. Sir Hamid did not make any fuss when he was recognised by the Government of Mauritius and awarded the GOSK (Grand Order of the Star and Key). It is one of highest civilian awards given for distinction and citizenship. In 1986, he received a Knighthood. A private family man, Sir Hamid rarely gives public interviews, but speaks up fearlessly on issues that matter. He is a brilliant mind.
Armoogum Parsuramen
Politician, activist, educator, Armoogum Parsuramen is not a quiet man. Born in 1951, Armoogum Parsuramen started his career as a teacher. A former graduate of the University of Mauritius, he was elected as a Member of Parliament and served as the Minister of Education, Arts and Culture and Minister of Education and Science. As Minister, he pushed for many educational reforms. Parsuramen also worked for the World Bank and UNESCO. After a distinguished career in politics, he became an advocate for seniors. He was instrumental in creating the University of Third Age in Mauritius. His leadership qualities are acclaimed both nationally and internationally. He was received several awards for his work and commitment. He is the Founder-President of the Global Rainbow Foundation. He campaigns tirelessly and speak out on behalf of the physically challenged and the seniors. He is a champion for social justice and equality.
Sir Maurice Paturau
Joseph Maurice Paturau was born in St. Pierre on 23 April 1916, the son of an engineer. He studied engineering at the University of London and graduated in 1939. He served as a military pilot during the Second World War and returned to Mauritius as Lieutenant Paturau. This war hero joined Forges Tardieu in 1947 as the Director General. He also became active with the Chambre d'Agriculture. He also served as the President of the MSIRI. From 1962 to 1966, he was the Minister of Industry and Commerce. He also became the President of the "Joint Economic Committee", an important body that took on the task of coordinating the economic activities within the private sector. During his distinguished career, he received many awards including a knighthood and the Legion d'honneur. His picture appears on the fifty rupee bank-note. A man of immense courage, a pioneer with conviction, Maurice Paturau is a legendary figure. He died in June 1996.
Dr Navin Ramgoolam
Navin Ramgoolam is the son of Sir Seewoosagur Ramgoolam, the former Prime Minister of Mauritius. He was born on the 14 July 1947. After completing his secondary education from 1960 to 1966 at the Royal College of Curepipe, he proceeded to Ireland where he graduated in medicine. He then proceeded to the London School of Economics where he obtained his law degree in 1990. He returned to Mauritius and took over the Labourt Party. In 1991, he stood for election. In 1995, he won a landslide victory with MMM as the partner. Navin Ramgoolam became the Prime Minister. In 2000, his party lost the elections and he became the leader of the opposition, but came back as prime minister in 2005 and 2010. In 2014, he lost his seat, but his presence on the political scene cannot go unnoticed, for Navin Ramgoolam is one of the most outspoken leaders in Mauritius. Over the years he has built up a reputation for being a strong leader and as prime minister he set out to "modernise" Mauritius.
Sir Seewoosagur Ramgoolam
A humble man, born of humble parents on 18 September 1900. Politician, statesman, philanthropist and literary critic, he led the independence movement and served as Chief Minister, Prime Minister and Governor General. Commonly referred as Chacha, Sir Seewoosagur Ramgoolam (SSR) was educated in London and took the leadership of the Labour Party and fought for the rights of the labourers in Mauritius. He turned the Labour Party into a mass movement, and spoke out in favour of workers' rights and equality. Influenced by the Fabian Society, he set the foundations for a modern welfare state in Mauritius. Some of his initiatives include the University of Mauritius, free public health care and free education. When Mauritius became independent in 1968, SSR became its first Prime Minister and set the platform to turn the country into a modern state. SSR remains a key figure in the political history of Mauritius.
Beekrumsing Ramlallah
He is often referred to as the "father of Aapravasi Ghat". Born in 1915 in Long Mountain, Beekrumsing was a man nation builder and battled on all fronts. His grandfather came from North India and settled near the village of La Laura. Since his early years, Beekrum was a social activist. In Long Mountain he founded the Sewa Samathi, a youth organisation. He then campaigned against the consumption of alcohol and for cow breeders to collect fodder from the sugar plantation. He was also the Chairman of the Hindu Maha Sabha. Beekrum was closely associated with Basdeo Bissoondoyal and Seewoosagur Ramgoolam. He was involved in many initiatives such as the creation of the Police Force, Public Service Commssion and various governmental organisations. He was elected at the 1959 elections and served as a member of the Assembly for 17 years. In 1946, he founded the Nalanda Bookstore in Port-Louis. In 1953, he launched the Mauritius Times, a radical newspaper at that time. Due to his relentless effort and commitment the Aapravsai Ghat became a historical site in 1985 and a World Heritage Site in 2006. In 2014, in his honour the B. Ramlallah Interpretation Centre was inaugurated at the Aapravasi Ghat. Beekrunsing Ramlallah fought for the freedom of the press. He passed away in 2000.
Frank Richard
Frank Richard was born on 18 August 1916. After completing his secondary schooling at the Royal College of Curepipe, he obtained a scholarship from the British Council and went to England to pursue his studies. He graduated from the University of Nottingham and from London University. He started his career as a teacher at the Royal College of Port-Louis, and he was considered as one of the best English teachers at that time. He was an educator and a policy-maker who understood the educational challenges of Mauritius. In long career in education, he served as the Director of the Teachers' Training College, and as the Permanent Secretary at the Ministry of Education and Cultural Affairs. When the Mauritius Institute of Education was created, he was appointed as its first Director. Frank Richard had a vision and his views on education are well documented. He produced several reports and served on various educational committees.
Pandit Sahadeo
Pandit Sahadeo, also known as Dajee Rama, was born in 1899 and died in his ashram in Vacoas in 1978. He is an important historical figure. He was a close friend of Dr Maurice Curé, and they were among the founding members of the Labour Party. He was a member of the Executive Committee and a personal advisor to Maurice Curé and helped to forge the link with the labourers and workers across the island. In 1937, he was arrested and detained for organising the workers. Pandit Sahadeo travelled frequently to India and established links with the Indian National Congress. When Paul Bérenger and other prominent members of the MMM were imprisoned by the Ramgoolam government in 1972, Pandit Sahadeo went on hunger strike for seven days as a protest and urging the release of the political prisoners. Bérenger has always showed his gratitude to the Pandit for his support and solidarity. He was also a prominent member of the Arya Samaj. Pandit Sahadeo was above all a social worker who work effortlessly to build communities. His objective was to serve the country and its people and to him politics is about serving and not self-interest.
Ti Frère
He gave Mauritians a unique blend of music. Ti Frère, the "king of sega" was born as Jean Alphonse Ravaton on 22 April 1900 in Quartier Militaire. His father who originated from Madagascar was also a singer and the influence of the African rhythm is evident in his music. Ti Frère created a typical style with his ravanne which became original. He grew up in the village at a time when there was little folk or local entertainment. He understood the plight of the poor, especially the poor creoles, who had little to celebreate. Ti Frère animated the "bal bobesse", a sort of local Saturday night parties in the villages, with its own blend of music and dance. While singers like Gowry and Lallmohamed popularised "gamat", Ti Frère sang for the poor. In 1925, he sang his first song, Tamassa, but sega was still unkown to most Mauritians. Ti Frère lived in poverty, he did odd jobs to survive, but his songs were heard across the Indian Ocean islands. In the 1960s, many influenced by the music of Ti Frère popularised sega. Ti Frère kept a low profile due to poor health, and eventually became blind. His last CD was produced in 1991. In spite of the fame, Ti Frere remained penniless, and died in 1992, at the age of 92. His music lives on.
Abhimanyu Unnuth
Born on 9 August 1937, Abhimanyu Unnuth is an acclaimed writer, pœt and novelist. Writing mostly in Hindi, he developed his own style based on his experiences. He is best known for his novel Lal Pasina, (Blood-Red Sweat) published in 1977, a trilogy depicting the rise of political consciousness of indentured labourers in colonial Mauritius. In his writings he brings out themes such injustice, exploitation, and the plight of the indentured labourers. His pœms and essays, written in Hindi, attempt to recover the religious identity of the Bihari indentured servants. Abhimanyu is an intellectual, his deep understanding of Indian mythology and of Hinduism, are apparent in his works. He writes with a passion and speaking the voice of the exploited on the plantations. The writings of Unnuth are a vivid reminder of our past and the challenges ahead.
Cassam Uteem
A former President of the Republic of Mauritius, Cassam Uteem was born on 22 March 1941. He studied Social Work in England. He became a prominent member of the Mouvement Militant Mauricien (MMM) and served as a minister before being elected as President in June 1992. He resigned in February 2002, after he refused to sign the controversial PoTA (Prevention on Terrorism Act) bill. He continues to serve on several bodies and has remained a prominent figure in Mauritius. He campaigns actively on anti-poverty, social inequality and the marginalisation of communities. As an advocate for social justice, Cassam Uteem participates on national and international forums. In 2014, Cassam was appointed United Nations Secretary-General's Special Envoy and Head of the United Nations Electoral Observation Mission in Burundi. Cassam Uteem is a Member of the Global Leadership Foundation, an organisation that promotes good governance and democratic leadership. Many remember him as the "President of the People".
Mokshda Kistœ West
Moksha was the daughter of the well-known Arya Samaj preacher/missionary and Vedic scholar pandit Cashninath Kistœ. He was also an activist who campaigned for the downtrodden. She grew up in this type of environment, and her broad views were evident. She was full of grace and humble. Although she was a girl, she was taught from an early about gender equality. This perhaps explains her feminist inclination. In 1943, she won the "petite bourse". At first she was denied admission at the Covent de Lorette de Quatre Bornes because she was not a Christian. When she eventually got admission she was given the name of Myriam. She was a laureate in 1952 and afterwards went to Cambridge University. When she came back, she taught English and Literature at Queen Elizabeth College. She was the first Indo-Mauritian to become the Headmistress. Mokshda was a popular teacher, her students and colleagues saw her as a role model. She also served as the Registrar of the Mauritius Institute of Education. In 2017, she passed away at the age of 85.
Ernest Wiehe
Born 22 June 1944 and died 3 June 2010, well known saxophonist. Also a composer, pianist, architect, painter, he brought jazz music to Mauritians. He taught for ten years at Berklee College of Music in Boston, United States, and founded the Boston Jazz Orchestra. In 1978, Ernest returned to Mauritius and showed his passion for music. He was inspired by the sounds of the ocean around him to create a unique style base on Indian, Creole, European and African cultures. In 2001, he started teaching at l'Atelier Mo'Zar, founded by José Thérèse. Most of the students at this school were drop-outs who had little hope of a bright future. But people like Ernest rescued many of these kids and through music, he showed hope and empowered them to become successful citizens. In his honour the Ernest Wiehe Jazz Festival was first held in 2012, and since then this annual event brings musicians to celebrate jazz music. When one hears or speaks about jazz music in Mauritius, Ernest comes to memory.
… to be continued …
Police : 112 / 999
SAMU : 114
Pompier : 115