12 July 1982 -
Méréville, Essonne, France.
I WAS NEVER A

MIGRANT

NOR AN

IMMIGRANT

IN JEWISH-ZIONIST FRANCE NOR AM I ONE IN JEWISH-ZIONIST BRITAIN!

PARIS, 1986.
WHITE EUROPEAN WOMEN MAKING US

ONE HUMANITY LIKE ISLAM DID 1400 YEARS AGO

! THIS SCARES THE RACISTS, AND IS USED BY THE WARMONGERING WEST TO TERRORISE THEIR MASSES FOR RELIGIOUS AND POLITICAL REASONS AND GAINS!
This is one of the reasons why the "WHITE" side of my family never accepted me as one of theirs!
My

White

Russian wife

Naïna

Gregoryevna Sadabash and 'our' son Olyeg said to have died at birth on 10 September 1968,

but re-appeared two years later!

I was warned by the Jewish KGB that I could not marry her and I was not allowed to return to the U.S.S.R. after my Academic Leave (for mysterious reasons)!
MANY WHITES OF EUROPEAN EXTRACTION CALL IT WHITE GENOCIDE!
THEY EQUATE "MIGRANT" AND "FOREIGN" WITH NON WHITE, MAINLY ARAB AND AFRICAN, AND EVEN MUSLIM!
WHITE EUROPEAN "GENOCIDE"?
THEY ARE EITHER IGNORAMUSES OR SUFFERING FROM WHITE RACISM AND SUPREMACISM, AND FROM ANTI ARAB (ANTI-MUSLIM, ANTI-ISLAM), AND ANTI BLACK AFRICAN RACISM!
MIXING WITH "JEWS" IS PERFECTLY ALL RIGHT OR HAVING JEWISH ARCHBIHOPS!
THE TRUTH IS THAT JEWS RUNNING THE

"WHITE WEST"

HAVE AN AGENDA TO MIX ALL BIOLOGICAL TYPES, DESTROY ALL RELIGIONS, EXCEPT JUDAISM, TALMUDISM OR ZIONISM!
White Genocide Skyrockets in Germany: 36% of Children Under Five Have "

Migrant Background

"
Following the release of figures which reveal almost four in ten children under five have

foreign roots

, Michael Paulwitz says the demographic change will be the death of Germany's welfare state.
(Breitbart)
The journalist and historian predicts that "hard struggles" over resources will take place when ethnic Germans are a minority, and that native Germans "will inevitably lose out".

(HOLY SHIT!)
Mr Paulwitz' article follows the release on Friday of official figures from the Federal Statistics Office. While they show 21 per cent of the total population currently have a

migrant

background he notes that such people are disproportionately represented in the younger age cohorts.
Furthermore he observes there is an "inexhaustible supply" of Arabs and Africans who want to move to Germany. (WHY?) The historian typifies them as "second, third and fourth sons" of families, who are "demanding" but

"lack the education or drive to create their own wealth"

. One in three people aged under 18 who are resident in Germany have foreign roots, and the number jumps to 36 per cent among people under five. This, he ominously points out, "allows one to appreciate where [Germany] is headed". Mr Paulwitz points to the demographics of Berlin, where people with a migration background comprise 30 per cent of residents. Mr Paulwitz also mentions that ethnic Germans are already minority in the district centre and many of the surrounding central districts. With these trends in mind, he observes: "First in the cities, later throughout the country,

ethnic Germans are to become a minority in their own city and in their own country

. "Will Germany still be, in the coming years and decades, the land of the Germans when immigration of people from non-European cultures continues at a high level?" Mr Paulwitz asks. The historian writes that "one does not need much imagination to imagine how profoundly the population picture will change within the next two decades". He calls attention to the fact that in this timeframe many current pensioners will die and that the, mainly German lineage, cohort of 45 to 65 year olds — those "at the peak of their working lives" with regards to paying taxes — will have withdrawn from the workforce. The demographic statistics for this year also show that people with foreign roots are twice as likely to be unemployed than Germans and are significantly more likely to have been educated to only a lower secondary school level, or have no education background at all. Mr Paulwitz writes: "The social and redistributive state as we know it will no longer be affordable at its present level when the population is no longer dominated by ethnic Germans, and is a multicultural population mix." Collected in mid 2015, the Federal Statistics Office data fails to reflect the

more than 1.6 million migrants who arrived in 2015 and the first half of 2016,

or the huge number of estimated illegal immigrants living in Germany. Mr Paulwitz points out that while Angela Merkel's open door policy was a "dramatic escalation" of previous policies, even before she "opened the lock" a quarter of people aged between 15 and 45 had foreign roots in 2014. He contends that these demographic trends can only increase as, "through family reunification,

this number [1.6 million] is expected to at least double if not multiply".
DONKEY SHIT SAM HARRIS AND HIS SHITTY WARMONGERING MASS MURDERING RACISTS, COLONIALISTS, IMPERIALISTS, COMMUNISTS, ATHEISTS, "CHRISTIANS", PLUNDERERS ACCUSING ISLAM, ARABS, AND MUSLIMS WHEN THEY EXTERMINATED SOME 150 MILLION OF THEM, DESTROYED THEIR COUNTRIES, PLUNDERED THEIR RESOURCES, AND ENSLAVED AND TERRORISED THEIR PEOPLE TO THIS VERY DAY!
Is this the End of Europe? A Conversation with Douglas Murray
THE SAME LYING BULLSHIT PROPAGANDA PUBLISHED 666,000,000 TIMES TO VILIFY ISLAM AND MUSLIMS!
In this episode of the Waking Up podcast, Sam Harris speaks with Douglas Murray about his book The Strange Death of Europe: Immigration, Identity, Islam.
Douglas Murray is Associate Editor of the Spectator and writes frequently for a variety of other publications, including the Sunday Times, Standpoint and the Wall Street Journal. He has also given talks at both the British and European Parliaments and at the White House. He is the author of The Strange Death of Europe: Immigration, Identity, Islam.
THE SERPENT OF EDEN, A BIBLICAL JOKE COME TRUE!
SYLVIANE PAULETTE GARNIER

Hindustani Movie: BARSAAT KI RAAT (1960)
Music: Roshan
Lyrics: Sahir Ludhianvi
Maayus to huun vaadé sé téré,
DISAPPOINTED WITH YOUR PROMISE AM I,

Kuch aas nahin, kuch aas bhi hai,
I'VE NO HOPE; MUCH DID I HAVE.

Main apné khayalon ké sadqé.
DEVOTED TO MY THOUGHTS AM I.

Tuu paas nahin, aur paas bhii hè,
YOU ARE'NT CLOSE, YET YOU WERE.

Hamné to, khushii maangi thi, magar,
FROM YOU I ASKED FOR HAPPINESS, BUT
jo tuune diyaa, achchhaa hii diyaa,
WHAT YOU GAVE ME (US) WAS ALRIGHT,
YES, A SON,
YET, WITH ONLY SADNESS AFTER YOUR REPEATED ATTEMPTS TO DESTROY

US BOTH!

Jis gham ko ta'alluq ho tujh sé,
THAT SADNESS WHICH IS BONDED TO YOU.

voh raas nahiin, aur raas bhii hai,
IT ISN'T BEFITTING; YET YOU SAW IT FIT!

Tu paas nahiin, aur paas bhii hai,
YOU ARE NOT WITH ME, YET SO CLOSE ARE YOU,

Palkon pé larazté ashqon mein,
IN THE TREMBLING TEARS ON MY EYE LASHES,

Tasviir jhalaktii hè téri,
THERE GLITTERS A PICTURE OF YOU!
Diidaar ki pyaasi aankhon ko,
MY EYES LONGING FOR A SIGHT OF YOU –
IN YOUR YOUTH (HA HA)!

Ab pyaas nahiin, aur pyaas bhii hai,
NO THIRST (DESIRE FOR YOU) REMAINS NOW; YET, THIRST THERE WAS!
REPULSED AND DEVASTATED WITH YOUR BROKEN PROMISES, AM I!
YOU missed your womanhood, WOMAN!
YOU missed your wifehood, claiming we never married!
YOU missed your motherhood, MOTHER ONLY PARTIALLY!
YOU completely missed your grand motherhood, GRANDMOTHER JUST IN NAME!
AND YOU COMPLETELY MISSED YOUR HUMANITY FOR THE LOVE OF MONEY!
Disloyalty, unfaithfulness, ungratefulness, betrayal of the worst kind, and ungodliness was your religion and still is!
AND YOUR NAME IS THE SERPENT OF EDEN!

OY VEY!
Newsletter from The White Resister
You receive this email because you are subscribed to receive news article updates from....



The lie that "poverty" is the "cause" of crime has been definitively smashed with the news that Beattyville, Kentucky - officially dubbed America's "poorest white town" - has one of the lowest crime rates in the country, with zero murders reported for more than a decade.


National Socialist to the End: Hero Pilot Hans-Joachim "Hajo" Herrmann





The most highly decorated Luftwaffe bomber pilot of the Second World War - a National Socialist to the end - has died in Germany few years ago.


Looking for Neo-Nazis? There's an App for That!





One of the key beliefs of the left-wing is that anyone who disagrees with the government must be shut down.


Recent Articles:
Thousands Flock to National Socialist Rock Festival in Germany, Outnumber Host City's Population
Artwork Favored by Adolf Hitler Now Exploding in Popularity
Rebels in Syria Fought with Rare, Expensive Nazi-made Rifles (VIDEO)
"Nazi Hipster" Movement Spreading across Germany
Oy Vey: Hitler 2 Clothing Store in Gaza Strip






UK Population to Hit 77 Million by 2039, 75 per cent of Growth is Immigration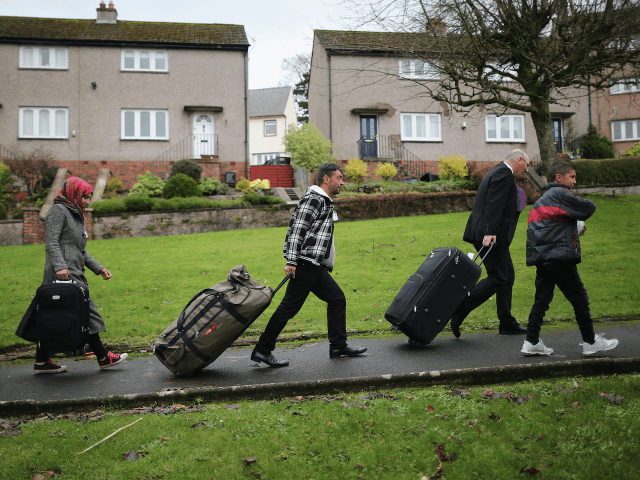 An overview of the British population has revealed it is at its highest ever level, with experts claiming it will rise from 65 to 77 million in the next 22 years, largely due to immigration.
The data, revealed by the Office for National Statistics (ONS), showed a total of 588,000 people entered the UK in 2016, yet just 339,000 left. Net migration has added an average of 250,000 to the UK's population each year since 2004.
Immigration has been higher than emigration since the 1990s, when Tony Blair's Labour came to power, with net migration — the difference immigration between and emigration — peaking in 2014.
However, migration also has indirect effects, among them the comparatively high numbers of children born to immigrant mothers. As separate ONS figures released earlier this week show, 28 per cent of births in England and Wales in 2016 were to mothers born abroad.
Migration Watch UK claims that when these indirect effects of migration are factored in, the population will surge to almost 77 million (18.4 per cent) by 2039 – rather than the 74 million projected by the ONS.
Migration Watch calculates that three-quarters of the growth "will be due to the direct and indirect effects of migration."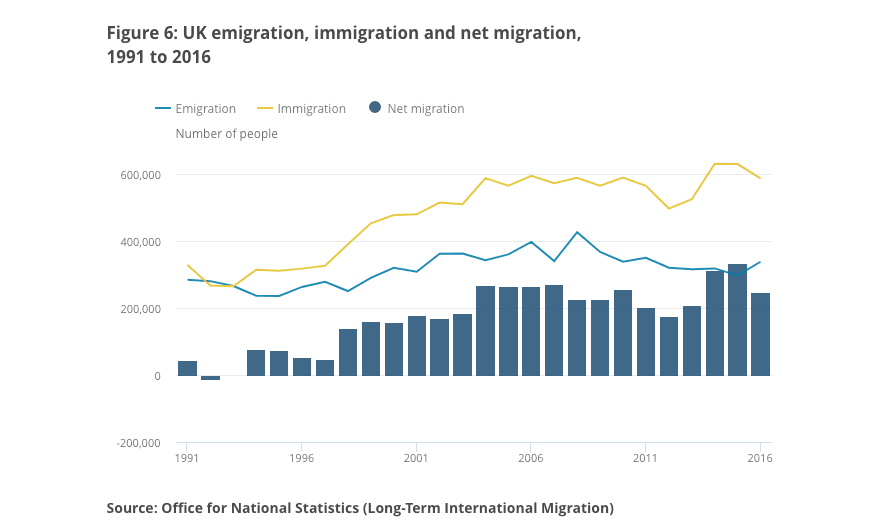 Lord Green of Deddington, Chairman of the think tank, blasted: "Our country is getting ever more overcrowded.
"With three-quarters of our long-term population increase due to immigration, the government absolutely must get the numbers down and soon. The public are getting tired of excuses."
The data also demonstrates how the population of the UK is getting older, with 18 per cent aged 65 and over and 2.4 per cent aged 85 and over.
The age of Londoners, however, is significantly younger and is not set to get much older.
Areas in the South – including Rother in East Sussex, East Devon, and Dorset – have the highest proportions of over-85s, while London Boroughs such as Tower Hamlets, Islington, and Hackney are consistently among the youngest.
1988:

I LEFT FRANCE IN 1988 IN THE CLAWS OF GREEDY ATHEISTS AND
SO-CALLED LAÏQUES, JEWS, ZIONISTS OF ALL CONFESSIONS, FREEMASONS AND WHOLE ARMIES OF RACISTS, PERVERTS BLOODTHIRSTY MONSTERS AND LIARS.
2017 RESULTS:

IT IS ALL THE FAULT OF ISLAM AND MUSLIMS WITH THEIR ARMIES OF RAPISTS, FANATICS, AND WHITE GENOCIDISTS !
OY VEY, JEWISH PROPAGANDA WORKED MIRACLES!
Hundreds of "No-Go Zones" Across France are Off-Limits to Non-Muslims

(BLOODY LIARS!)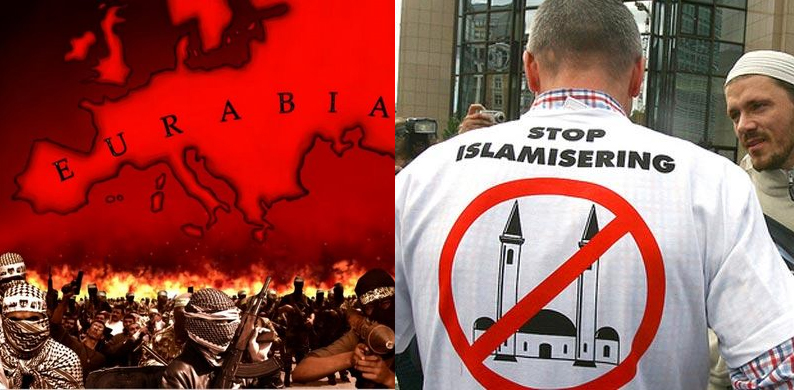 In the wake of the terror attacks, some

(RACISTS AND LIARS)

are questioning if France has helped fuel the rise of radical Islam

(BLOODY LIE!)

by allowing "no-go zones," areas that are off-limits to non-Muslims (

SATANIC LIES!

).
(
Fox News
)
There are an estimated

750 no-go zones across France

, large, insular neighborhoods where the government has all but surrendered authority to the Muslim community.
Many of these areas are governed by Islamic Sharia law, and the state is unable to provide even basic public aid such as police, fire and ambulance services.
Stay Connected With Us
Nolan Peterson explained on "Fox and Friends" this morning that no-go zones are basically neighborhoods where French Muslims coalesced because they couldn't find housing or economic opportunities within the major French cities.
He added that 40-percent of France's five million Muslims live outside of Paris in these ghettos, and some of those areas felt "pretty scary," almost like Afghanistan or Iraq.
"You see young men wearing Osama bin Laden T-shirts," Peterson said. "In a hookah shop, I saw a speech by Abu Musab al-Zarqawi, who was leading an insurgency against American troops in Iraq at the time. It seemed very mainstream and very accepted."
Peterson explained that the recruiting efforts of radical Islamists in the no-go zones are not hidden in the shadows.
"It's very open, it's accepted. People just go along and let this be the status quo," Peterson said.
"They should definitely not allow those [no-go zones] to exist. We didn't allow Afghanistan to exist as a no-go zone of lslamist recruitment after 9/11," Peterson said.
"And that's essentially what the French are letting happen in their own countr
t
y, places where Islamists can freely recruit, wihout any danger of prosecution, young disaffected Muslims into their ranks. And they send them off to Syria and Iraq to fight."
Migrant Sex Attacks in German State Double from Last Year

Basheer Soormally

Today 2nd of August 2017 at 19:36

3.5 million Third Worlders have invaded Europe since 2013?

They are smarter than those damn racist and mass murdering nuclear armed Europeans? How pitiful!

Monsieur Hitler "invaded" Poland, and Britain, France and the USA fought the biggest army in Europe and murdered, and caused the death of some 50,000,000 Earthlings only to give Poland to the Jewish Soviets and Palestine to the Khazarian Jews, after having given Arabia to Crypto-Jews from Basra (WWI)!

BUT, THEY ARE UNABLE TO SHOOT AT "THIRD WORLD" INVADERS!
How pathetic!

At least 3.5 million Third Worlders have invaded Europe since 2013 pretending to be refugees - a number which is greater than the populations of Luxembourg, Cyprus, Estonia, Latvia, Slovenia, and Lithuania.


New Census Shows 22.5% of the Population of Germany has a "Migrant Background"

The German populace with a migrant background has hit a new record of 18.6 million people, the Federal Statistical Office has revealed, partially attributing the rise to the years of Angela Merkel's so-called open door migrant policy.