DADDY, THOSE EARTHLINGS DO NOT GIVE A DAMN ABOUT THE TRUTH, YOU ARE WASTING YOUR TIME! TOO BUSY CHASING FAME AND MONEY AND EASY LIFE!
YES, KING LOUIS, BUT TELLING THEM IS MY OPIUM! I DON'T DRINK, SMOKE, FORNICATE, GAMBLE, STEAL...!
All the world's problems AND SOLUTIONS are to be found in this montage I made quite some time ago, but I never released it because NOBODY was interested! They still are not interested. Instead of leaving in on my computer, I thought it might be better, if accepted, to post it on youtube. No malice is intented towards anybody, it is just the plain truth, and modern Earthlings cannot handle the truth!
During the US-European-UN-NATO planned "Bosnian Ethnic Cleansing" or "Genocide" of an entire nation which inluded both Bosnians and Serbs, MY HEART WAS BROKEN!
TODAY, I do not give a damn if they blow the entire planet up because I have seen enough on both sides, of the mass murderers and of the world's Zombified masses. And as I heard their hired mass murderer Slobodan Milosevic say to the Bosnians: THERE IS NO GOD TO SAVE YOU, BUT I CAN! He was found NOT GUILTY after his alleged suicide or death! Oy vey!
Friday 3rd of January 2017
Israeli TV Host Implores Israelis: Wake Up and Smell the Apartheid
Published on 1 Mar 2017
In Last Monologue, Israeli Comedy Show Host Implores Israelis to Wake Up and Smell the Apartheid
Asaf Harel's scathing indictment of Israeli society has gone viral.
http://www.haaretz.com/israel-news/1....
https://www.youtube.com/watch?v=wMbw5X_eeJg&feature=share
Israel: The Promised Land of Organized Crime - Full Version
Uploaded on 4 Mar 2011
BAFS
"ENRICO MACIAS" CONNECTED WITH THE ISRAELI FALSE FLAG
ISRAEL is the greatest myth ever fabricated by the minds of the greatest perverts of Palestine, Egypt and neighbouring lands! Rome tried made an imperialist and colonialist religion out of it, and succeeded, except that their God was Satan! But, Jewllywood preferred putting us to sleep with the Arabian Nights instead of telling us the truth about ISRAEL! By the way, they borrowed the Gods of the Arabs, EL, that of the Palestinians ADONIS, and probably a few others! Some Jews claim they are the Gods - ELOHIM - who created us, the Goyim!

Mind you, they may be right!
BAFS
https://www.youtube.com/watch?v=t1XNrYN5sHY
Dieudonné : "Adios Manuel Valls aka el Blancos" // s05e15 // primaires, Hamon, socialiste
WESTERN SATANIC CIVILIZATION AT ITS BEST! 2017
10 REASONS TO HATE THE STUPOR BOWL
By Mike King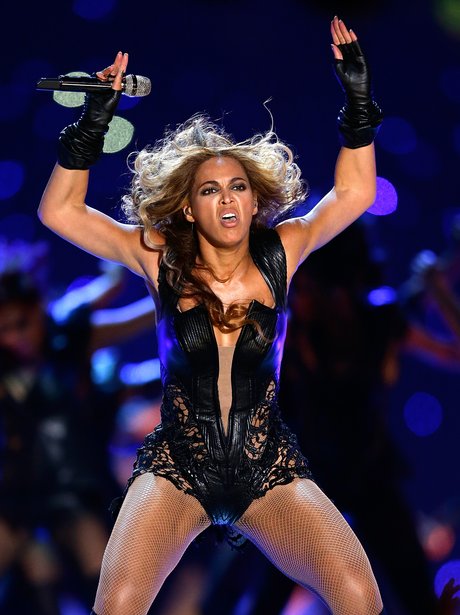 2004: Janet Jackson exposes her breast.
2012: Washed-up old whore Madonna grinds her ass with a gal pal.
2013: Half-naked Beyonce acting like an alley cat bitch in heat.
***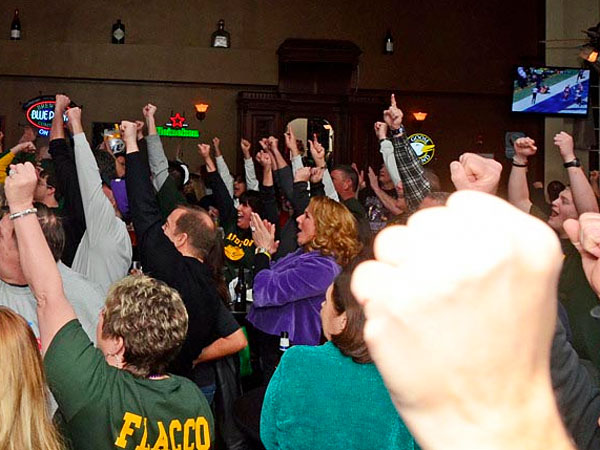 Try getting these people to read a good book or to show up at a political meeting.
THE MINDLESS MILITARISM
As helicopter gunships, bombers, proxy armies and Predator Drones murder children in faraway lands, idiot America is dazzled by pre-game fighter jet flyovers and marching Marines. No one even questions how such a vulgar display of military power fits in with a football game.
WHEN YOU SAY NO TO ISRAEL AND JEWISH MURDER, THE CHOSENITES CALL YOU RACIST AND ANTI-SEMITE!
OY VEY!
SATURDAY / FEBRUARY 18, 2017
NY Times:
A Jewish Reporter Got to Ask Trump a Question. It Didn't Go Well.
Orange Man's recent press conference provided us all with a "teachable moment"

TM

about the cunning method of operation of the chosenites. I
n response to OM's request for a "friendly reporter," Jake Turx, a side-locked Orthodox Jew reporter for
the Brooklyn-based weekly

Ami Magazine, rose to ask a question.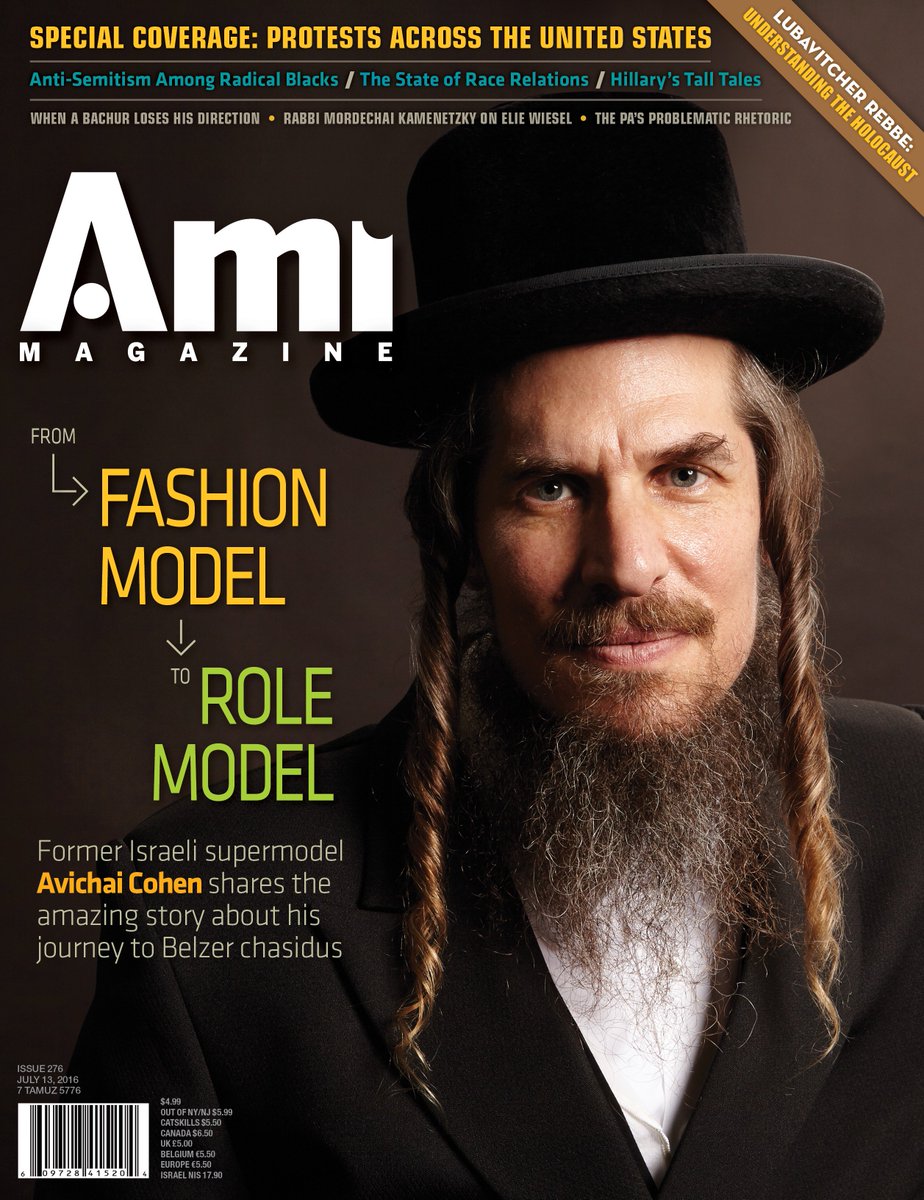 The Ortho's at Ami Magazine take that "chosen people" nonsense LITERALLY.
Upon being singled out, Turx began the exchange:
Turx: Despite what some of my colleagues may have been reporting, I haven't seen anybody in my community accuse either yourself or anyone on your staff of being anti-Semitic. We understand that you have Jewish grandchildren. You are their zayde." (Yiddish for "grandfather").
Analysis: The trick was very subtle. It involved raising the smear of "anti-Semitism," TM (coming from "colleagues) and then "clearing" OM of the charge. It like someone smearing dog feces on your shirt and then quickly wiping it off. Although the bulk of the filth may be wiped away, the stain and a diminished stench will remain.
Analysis: Turx had OM right where he wanted him -- relaxed and with his defenses down so that he could follow up with a lengthy and uninterrupted sneak attack. This is EXACTLY how yours truly, posing as a friendly caller, has been able to infiltrate hostile talk radio shows and launch truth bombs. Ah yes, growing up in Jew Jersey has taught us a thing or two about being slick when the situation calls for it.
Turx:
However, what we are concerned about and what we haven't really heard being addressed is an uptick in anti-Semitism and how the government is planning to take care of it. There's been a report out that 48 bomb threats have been made against Jewish centers all across the country in the last couple of weeks. There are people committing anti-Semitic acts or threatening to——"
Analysis:
A very well played "yeah but," Turx -- well played.
Orange Man:
Not a fair question. Sit down . ... I understand the rest of your question.... (shouting over Turx) Quiet! Quiet! Quiet! See, he (Turx) lied about asking a straight simple question. Welcome to the world of the media.
Analysis:
Fortunately,
OM
caught on to the trick and shut the scheming swindler down cold. Unfortunately, he then went on to explain how he was
"the least anti-Semitic person that you've ever seen in your entire life

" and how much he and Bibi Satanyahu love each other.
As for the rash of telephone bomb threats, vandalism and graffiti that Turx was referring to -- incidents which began to multiply almost immediately after OM was elected, regular readers of The Anti-New York Times do not need to be told what that is all about. We'll just illustrate it for you instead...
The oldest trick in the book!
Rechy Frankfurter and her husband, Rabbi Frankfurter, founded Ami Magazine to serve the Orthodox Jewish community.
Mrs. Frankfurter said it was clear that OM was not an anti-Semite and that he "must have misheard the question" from the magazine's reporter. She added:
"The president is very sensitive to such an accusation, and we find the fact that he's sensitive to it reassuring because it means he understands how awful it is to be thought of as an anti-Semite."
Rabbi Frankfurter, whose parents "survived the Holocaust," (more "miracles") added:
"Perhaps the president should speak out more vigorously than he has. He's got a bully pulpit, and he should use it for good reasons."
Cheese and crackers! It's always about them --- and no one else but them.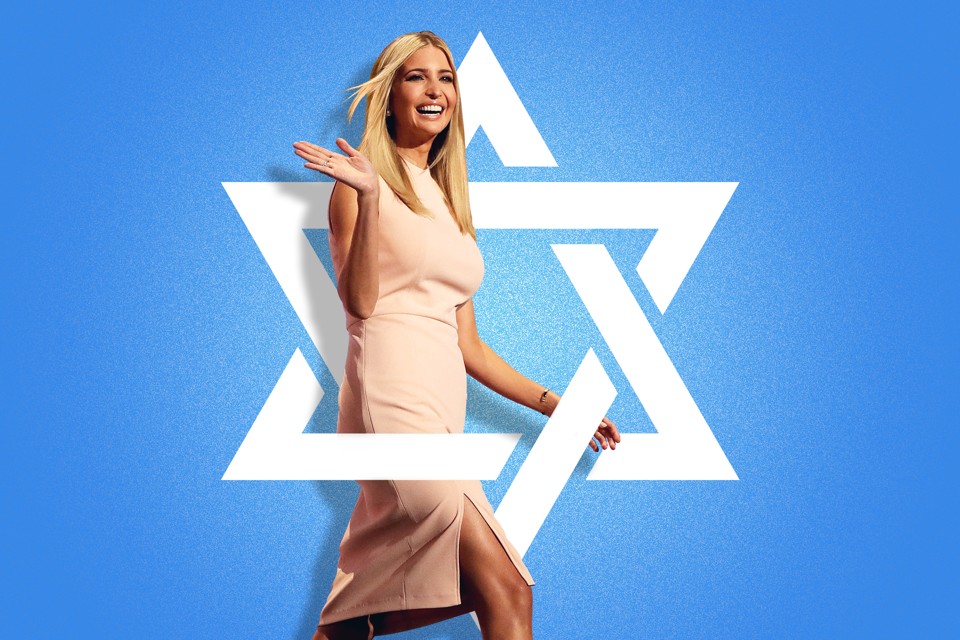 Fear not, chosenites. "Youse guys" are still in control --- though the Likudnik / Greater Israel faction of the Tribe may have temporarily gained the upper hand over the One Worlder Communist elements.
Boobus Americanus 1: That was disgraceful how Trump eviscerated that Orthodox Jewish reporter in his press conference.
Boobus Americanus 2: Yes. Especially after the reporter had just defended him against charges of anti-Semitism.
Sugar
:
He sshould've ripped those sstupid ssidelocks out his sscalp!!!

Editor: Sugar!
*
Basheer: Oy vey!
COMING VERY SOON!
Pledge to order a copy through Amazon so we can launch with a fast-start and climb up the charts.
(It will also be available as pdf and Kindle version)
| | |
| --- | --- |
| 270 pages / 500 illustrations | |
In the pantheon of American "heroes," few men stand as high as Dwight D. Eisenhower – commonly referred to as simply "Ike." The great Supreme Allied Commander General Eisenhower, as the fable goes, defeated the "Nazis" and saved Europe. Years later, as the 34th President of the United States of America, the grandfatherly Eisenhower led America through a period of peace and prosperity while strongly containing the dark forces of international communism. Hence the lasting political slogan based upon Irving Berlin's catchy jingle of the 1950's, "I Like Ike!"
Like most of the biographies of the "great men" of the 20th century, the myth of Eisenhower, spread by charlatan court-historians such as the late Stephen Ambrose, is just that – a myth. As a military tactician, Ike the desk-general was barely competent. Blood-thirsty and brutal? Yes. Capable? Not really -- unless we regard the victories that he had handed to Soviet tyrant Joe Stalin as being the result of purposeful planning rather than accidental. More on that subject, later on. The real military victories of that misunderstood war for Globalism and Communism were achieved by superior field leaders such as Generals Patton, Clark, Bradley, Montgomery and various Soviet generals.
As a politician, the Republican president was as much of a two-faced "progressive" scoundrel as his equally puffed-up predecessors, Democrats Franklin D. Roosevelt and Harry S. Truman, albeit less brazen, less bombastic, and more likable than either. This is not surprising when one realizes, as this book will demonstrate, that FDR, Truman and "Ike" worked for the same shadowy bosses.
For those reasons, and so many others, your author here begs to differ with the "conventional wisdom" about Eisenhower, and is proud to declare: "I Don't Like Ike!" – And nor should any other decent human being like him either.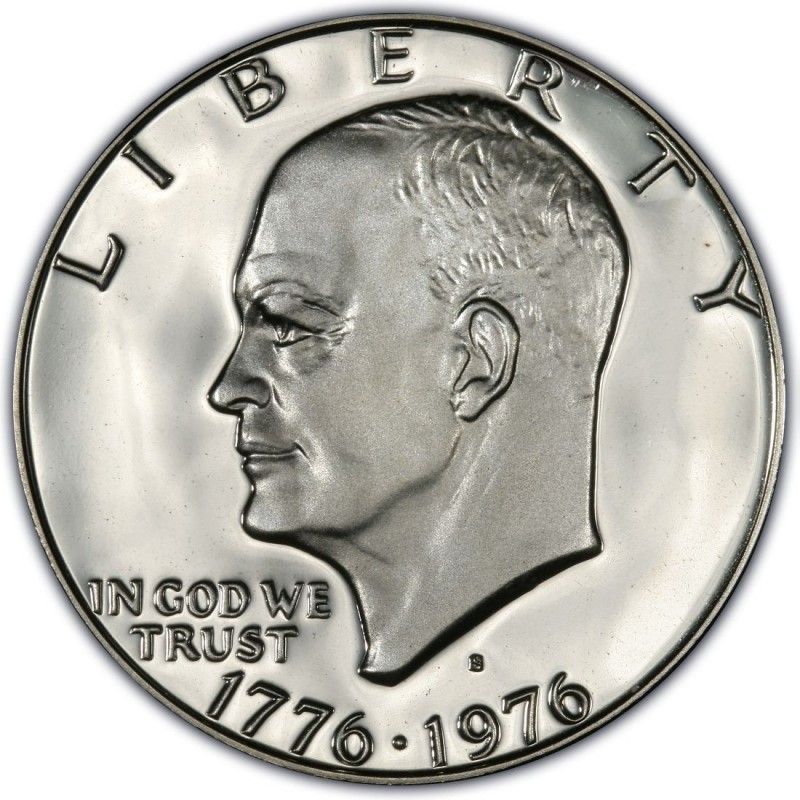 Yes! I will buy a paperback copy at Amazon ($18.50) when the book is released!
Please notify me.
(It will also be available as pdf and Kindle version)