WESTERN SCIENCE (KNOWLEDGE) HAS BEEN ALL ALONG A NON ENDING SERIES OF HOAXES, ESPECIALLY IN HARMICINE (MEDICINE) WITH THE AIM TO DECEIVE, PERVERT, BOMB, MURDER, RAPE, STEAL AND ENSLAVE!
Harmacology became Pharmacology!
Harmicine became Medicine!
Harmacy became Pharmacy!
Peace became War!
Racism, Hatred, Imperialism and Colonisation became the New Anti-God Religion!
Mass Murder became Human Rights!
Slavery became Freedom!
Censorship became Freedom of Speech!
This Is How They Are Shutting Down the Alternative Media Online
Anti-Life became Antibiotics and a Choice!
Deadly Vaccines became obligatory!
Apes became humans!
Lies became truth!
DEMONCRACY BECAME DEMOCRACY!
A world totally upside down ruled by mass murderers, polluters, perverts and demons!
BAFS
& SHITSTORY BECAME HISTORY
Posted by Vickie Jacobs on Facebook
https://www.youtube.com/watch?v=hO2o4rNXKeY
Abel Danger · Contrived Egyptian Police State · Presidential Election
HISTORICAL HOAX EXPOSED!
1938: The Iconic Crying "Czech" Woman of Sudetenland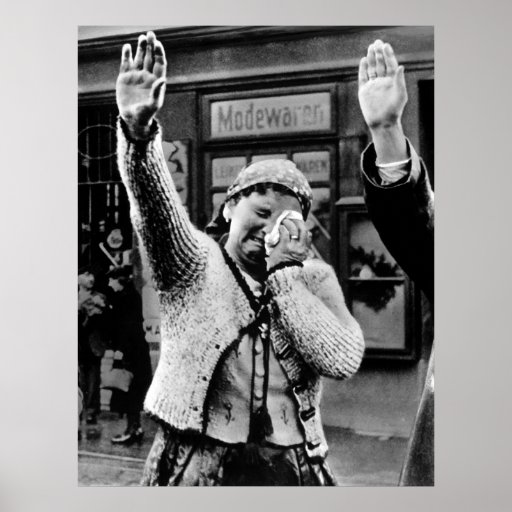 By Mike King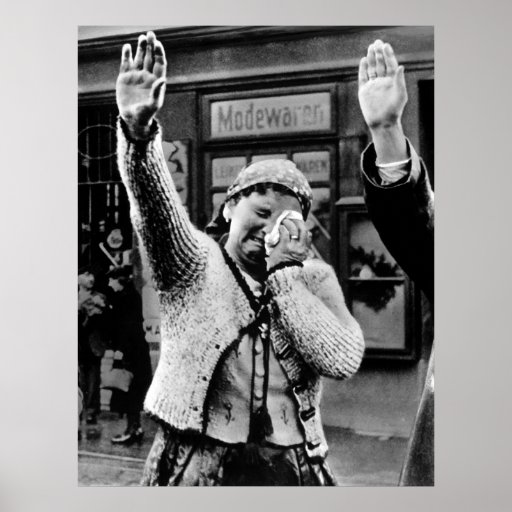 Caption from the American National Archives:
"The tragedy of this Sudeten woman, unable to conceal her misery as she dutifully salutes the triumphant Hitler, is the tragedy of the silent millions who have been `won over' to Hitlerism by the everlasting use of ruthless force."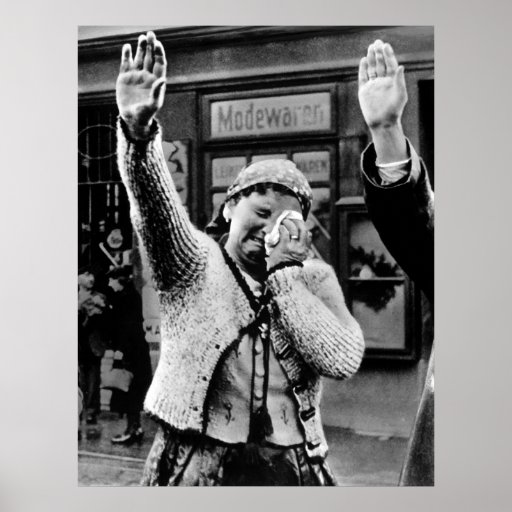 Caption From My 1982 High School History Book:
"Woman in the Sudetenland weeping upon the annexation to Nazi Germany."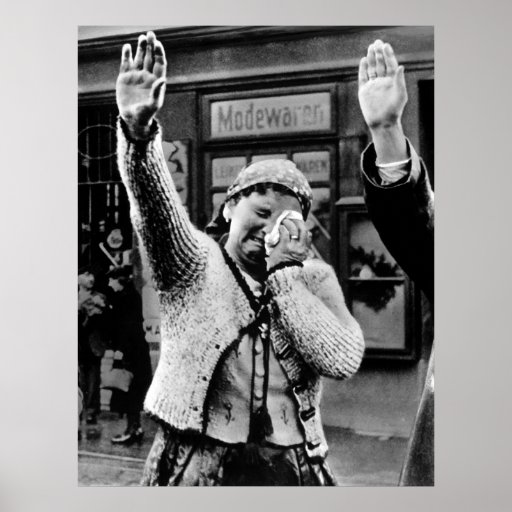 Caption from Historiana (EU) Website
"This photograph shows a woman in the Czech town of Eger watching the arrival of German troops on October, 1938."
The woman in this iconic photo is very sad. By the way, she is not "Czech". She is German. Now why would a German woman of the city of Eger (today known as Cheb) be so sad at the sight of German troops arriving to claim the city?
The Germans of Czechoslovakia were placed under "Czechoslovakian" rule against their wishes after World War I. Shouldn't she be happy that the German "Sudetenland" is uniting with Germany? What's her problem?
Why is she really crying? Let's have a closer look at the original photo, in its entirety...
Oh oh. Somebody is BUSTED! The "sad woman" was cut out of context so that you wouldn't see the whole picture. Evidently the more sensitive type, she is crying TEARS OF JOY! (very common among happy German women at the time) at the sight of liberating German troops. Had the photo included the reverent woman in the center, and the euphoric woman on the left, we would have figured that out. That's why the newspapers of yesterday and the history books of today cut the other two ladies out.
WHO

WAS BEHIND THE WAR AGAINST GERMANY -- AND

WHY

?
Read

'Planet Rothschild'

and learn.
You will NEVER hear the REAL story of World War II from this commie-creep, Ken Burns, or his co-conspirator Lynn Novick. But Mike King & 'Sugar's

'The Bad War'

will give it to you straight!
"Sugar and I, we don't lie!"
AVAILABLE AS A PDF OR IN PAPERBACK
Click on banner ad below to read free excerpt
EISENHOWER's FAMOUS 'HOLOCAUST' FILM WAS FAKED!
Officers swore misleading affidavits
1945 / US Army Brass on Phony 'Nazi' Atrocities Film:
"I Swear!"
https://www.youtube.com/watch?v=XyOOuRn2li8
Published on 23 Mar 2014
In 1945, officials of the US Army, under the direction of General Eisenhower, "swore" that their propaganda film of "Nazi death camps" was true. This legendary film became the basis of much of the "Holocaust" story. It turns out, the makers of the film "swore" false oaths about its veracity. Watch and see!

TomatoBubble.com
Real concerns about fake news and staged photos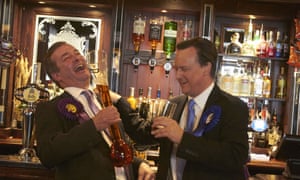 How can you run news items and comment on false news (A challenge to Facebook's reach and power is overdue, 9 December), while the front page of the very same edition bears a false photo of the US president-elect cavorting with, apparently, Ku Klux Klan members? Donald Trump may or not be a supporter of this organisation and they in turn may or may not be supporters of his. But the clear message of the photo, without any prominent indication that it is false, presents unambiguous positive answers to these implied questions.
I fly no flag for Trump, whatever the answers are in truth, but as a signed-up supporter of your publication's objective of "producing quality, independent journalism, which discovers and tells readers the truth", I would have expected better of you. Or are we all (subscribers, supporters, casual front page headline readers) supposed to know the speciality of Alison Jackson's work?
David Garrett
Bristol
•
Isn't the front page prominence given to a photo of Donald Trump apparently embracing Klan members an instance of the fake news the pope is warning about? I have no time for the man and his methods but I would not stoop to copying his tactics. As the pope pungently puts it, that way coprophilia lies (Pope Francis compares fake news consumption to eating faeces, 8 December). The world's media should not be used as a tool to defame rivals with the disinformation that Orwell warned us of.
Shirley Harrington
Bury, Lancashire
•
So, let me get this post-truth idea straight in my head: if you agree with the sentiments behind a faked photo you put it on the front page, where it might easily be mistaken for a photo of a genuine event, and you hail it as satire. If you don't agree with the sentiments behind a fake/untrue news story (eg the misleading Brexit bus slogan) you condemn the use of it utterly. Hmmmm – the word hypocrisy comes to mind I'm afraid.
Hilary Owen
Nottingham
•
I would not wish to dissent from any of John Harris's observations on Facebook's shortcomings. A former councillor colleague told me: "I use Facebook and Twitter but I make sure that I keep the politics quite separate from them."My council had to teach me how to tweet but I do not send instant messages from the midst of an event. I want to think carefully about my 140 characters before I put a message out there, even if at first glance it seems harmless. So most of my tweets go out at the end of the working day.
Meanwhile my charity for the year is Young Minds, focusing on the mental health and wellbeing of children and young people. I believe that we are in urgent need of research into the ways Facebook experiences can contribute to the mental suffering of a significant proportion of 16- to 25-year-olds.
Councillor Geoff Reid
Lord mayor of Bradford
•
Fake news may be endangering our democratic systems, but thoughtless denigration of politicians who are trying to make those systems work is equally reckless. Thus Alan Sillitoe implies that all MPs break all of their promises (Letters, 7 December) and John Crace's sketches routinely depict MPs as stupid, venal and inhuman. These fake opinions may be thought witty enough for you to publish, but they pander to a general view of standard politics as contemptible. Figures like Farage and Trump reap the short-term benefit; more insidiously, the belief grows that democracy itself is worthless.
Jem Whiteley
Oxford
•
Fake news is of very real concern. There have been seven recessions in the UK since the second world war. Five have been under Conservative governments. That party has also presided over all four separate periods of quarter-on-quarter fall in growth during the 2010s. By contrast, there was no recession on the day of the 2010 general election.
And now, the Conservatives have more than doubled the national debt. The Major government also doubled the national debt. Yet the Conservatives' undeserved reputation for economic competence endures. They are subjected to absolutely no scrutiny by the fake news detractors of their opponents.
Other examples of fake news include the official versions of events in relation to Orgreave, Westland, and Hillsborough; the alleged murder of 100,000 military age males in Kosovo; the existence of weapons of mass destruction in Iraq, and their capacity for deployment within 45 minutes; Saddam Hussein's feeding of people into a giant paper shredder, and his attempt to obtain uranium from Niger; an imminent genocide in Benghazi; Gaddafi's feeding of Viagra to his soldiers in order to encourage mass rape, and his intention to flee to Venezuela; an Iranian nuclear weapons programme. In every case, that was fake news. Or, in plain English, lies.
David Lindsay
George Galloway
Neil Clark
Alex Carre
Ronan Dodds
James Draper
Krystyna Koseda
John Mooney
Mietek Padowicz
Aren Pym
Adam Young
•

Join the debate – email guardian.letters@theguardian.com
•

Read more Guardian letters – click here to visit gu.com/letters