NEVER MESS UP WITH ISRAEL & THE ILLUMINATI!
Mujaahid William Shanley Martyred for telling the truth!
Another Sandy Hook!
NO ONE DIED! NO BOMB!
NO F...... BULLSHIT!
Brussels Bombing Bullshit...Cr-ISIS Actors, It Can't Get Anymore Obvious
Published on 28 Mar 2016
Monday, March 28, 2016
William Shanley, a film producer, director, and resident of Connecticut, has refiled a lawsuit against the mainstream media for deceiving the American public about Sandy Hook. He has been severely punished for his intransigence in standing up to the lies and propaganda disseminated by the government and the subservient news media.
[UPDATE: William has
just written to me to say it has already been dismissed (again) and that he
has not decided whether to appeal because of the consequences for him. When you read the experiences he had had to endure because of his efforts to expose the truth about Sandy Hook, you will understand his hesitation to go forward (again).]
Here is a recent photo of Shanley holding a copy of the Fort Fairfield Journal, which is the only newspaper in the United States to publish an accurate report about his lawsuit and what we know now about Sandy Hook, a two-day FEMA drill, with a rehearsal on 13 December 2012, going LIVE on the 14th. We even have found the FEMA manual:
CRUCIFIED FOR TELLING THE TRUTH!
Some of the participants became confused and put up donation web-sites on the 13th, the day before the shooting officially occurred. Even Adam Lanza, the alleged shooter, had his date of death initially recorded as having happened on the 13th, making his feat in shooting twenty children and six adults the following day all the more remarkable.
During an interview with Sofia Smallstorm, Paul Preston, a Los Angeles Superintendent of Schools, was so troubled by what he saw being reported from Sandy Hook that he reached out to his contacts in the Obama Department of Education, each of whom confirmed to him that it had been a drill, that no children had died, and that it was done to promote gun control.
Nobody Died At Sandy Hook: Event was Just a FEMA Drill, Shanley Civil Lawsuit Says
Mainstream Media Being Sued for
Fomenting Terrorism Amongst the U.S. Citizenry
By: David Deschesne
Fort Fairfield Journal, January 3, 2015
NEW LONDON, Conn
.—Civil lawsuits totaling over a trillion dollars have been filed in the U.S. District Court for the District of Connecticut against several mainstream news corporations regarding their allegedly spreading of the hoax of mass shooting deaths at the Sandy Hook Elementary School in 2012.
Author and documentary filmmaker, William Brandon Shanley, from New London, Connecticut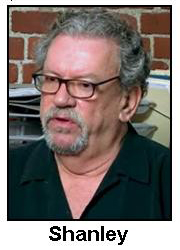 has filed the civil lawsuits after it was determined the alleged mass shooting was merely just a drill at an abandoned school, nobody died at the school building on that day and various news reporting companies were working in conjunction with the Federal Emergency Management Agency and others who were politically motivated in order to present a FEMA National Level Exercise (NLE) drill as if it were a factual event.
Annual crime statistics released by the F.B.I. last Fall indicate that nobody was murdered in Newtown, Connecticut in 2012, thus conflicting with the government's and mainstream media's account of the story where they claimed nearly two dozen people died as a result of a mass shooting there.
"After exhaustive research, the good news is that overwhelming evidence reveals that no children or teachers died at Sandy Hook two years ago," Mr. Shanley said in a press release. "For relief, I have filed lawsuits against the media in US District Court in New Haven for Fraud and Terrorism."
He also claims the famous photo of a female police officer leading children away from the school that appeared in several national publications was staged and did not even occur on the day of the alleged shooting.
According to the press release, Shanley plans to call as witnesses investigative journalist for Veterans Today, Dr. James Fetzer Ph. D. and former Florida State Trooper, Wolfgang Halbig, who has also closely investigated the event and has information revealing that it was a "false flag."
In addition to being on the editorial board of Veterans Today, Dr. Fetzer, a former U.S. Marine Corps officer, is also Distinguished McKnight University Professor Emeritus at the University of Minnesota, Duluth. He has published more than 100 articles and reviews and 20 books in the philosophy of science and on the theoretical foundations of computer science, artificial intelligence, and cognitive science.
"Among our findings are: (1) that Sandy Hook Elementary School was closed by 2008 and used as a prop in 2012; (2) that there should have been some 469 students to evacuate, but no evacuation was taking place (because no students were there); (3) the 'iconic' photograph (where the children were even rearranged to get 'the best shot') was staged; and (4) the 'official report' by Danbury State's Attorney Stephen Sedensky does not establish a causal nexus that ties the alleged shooter to his victims or weapons he is alleged to have used," Fetzer told the Fort Fairfield Journal. "We have even located the FEMA manual for a drill to be held on the 13th and FBI confirmation that no one was murdered in Newtown in 2012. Anyone who thinks we are 'conspiracy nuts' should look at the evidence. But, I freely admit, we have to be just a bit crazy to be taking this on. As George Orwell observed, 'Speaking the truth in times of universal deceit is a revolutionary act.' This was fake terrorism intended to instill fear into the American public to promote a political (gun-control) agenda. It is fortunate that no one died."
Wolfgang Halbig, a former Florida State Trooper and school administrator of 36 years, up to vice-principal and principal, and a nationally recognized school safety expert says it has taken him almost two years to put this school shooting conspiracy puzzle together. "It probably would never have happened until two homicide investigators came to my home in Sorrento, Florida from the Lake County Sheriff's office with directives from the Connecticut State Police that if I do not stop asking questions about Sandy Hook then the Connecticut State Police will arrest me," Halbig told the Fort Fairfield Journal.
Undaunted, Halbig points to crime scene photos taken from the Sandy Hook elementary school showing it covered in water damage, mold and in a general state of disrepair, looking like it had been abandoned for some time, and says no school principal would have allowed their children to be taught in a place of such disrepair. "No school principal would have ever allowed her school to be so filthy and deplorable looking, which so many people just do not understand," Halbig told the Fort Fairfield Journal. "Go to an Elementary School and look at how he or she maintains that school from the outside in. The inside must smell clean, look clean and show that they have a school environment and school climate in which children can learn and teachers can teach. I investigated the Sandy Hook School shooting as a former school administrator—an angle which Homeland Security and FEMA failed to understand when writing the scripts for that event." The dilapidated state of the building indicates it had been abandoned for some time and was not occupied by staff or students on the day of the alleged shooting.
Halbig also told the Fort Fairfield Journal that he believes the Sandy Hook staged shooting was part of a larger psy-op designed to cause mass mental health issues in the society, thereby disarming a large portion of the populace. "It is not all about guns it is all about Mental Health. If you have a mental health issue at an early age, and it is documented, a decade later you will never be able to buy a gun. They are coming in the backdoor since our Constitution allows us to own guns, but not if you have a mental health issue."
Shanley outlines how the Defendants allegedly "entered in a multi-year conspiracy, meeting in groups separately and together, to commit fraud and terrorism, i.e., to brainwash the public into thinking a lone gunman drill known as the "Sandy Hook Massacre" was real, when in fact it was a staged FEMA National Level Exercise Event that redirected government resources to terrorize the public. These crimes were undertaken with the intent of subverting the US Constitution and to affect national, state and local laws.This fraud involved lying to the public, faking news, publishing one-sided news reports, censoring reality, suppressing facts, and deliberately skewing the news to shift public perceptions."
In a letter to the Sandy Hook Advisory Commission, Shanley states Sandy Hook Justice alleges, and would be willing to provide evidence, that; "Sandy Hook Elementary School was abandoned by 2008 and used as a prop in 2012; the 'iconic' photograph taken by Shannon Hicks of the Newtown Bee was staged; State's Attorney Stephen Sedensky did not show Adam Lanza committed a crime; That the death certificate for Noah Pozner provided by Lenny Pozner is not authentic." Hicks has denied staging the photograph.
"

The legal principle, 'Fraud vitiates everything,

' supports the conclusion that no one died at Sandy Hook. Extraordinary steps have been taken at the local and state level to deny access to relevant proof of death--apart from the fabricated death certificate for Noah Pozner. Evidence that could confirm a crime took place is completely missing. This reveals human intent and manipulation of what has been presented as being real," writes Shanley.
"This appears to have been a 'made-for-media event' contemporaneous with a Federal inter-agency and Connecticut Department of Public Protection and Safety drill and television production rolled out to create an entirely false community over a period of years projected into the real world using crisis actors, climaxing on the stage of a school that seems to have been closed for asbestos and bio-hazards and to avoid the expense of meeting ADA requirements."
"Two Connecticut State Police officers have confided to Mr. Halbig that the [7,000-page] document dump is 'the script' for the drill; records show that fundraising sites and photographs of the purported victims were operational three days before the event and, in some cases, for even longer."
"We are troubled that key officials and witnesses have fled or disappeared from the scene through retirement or death. The deaths of former New Haven Register reporter Michael Bellmore, 27, and Major William Podgorski, 49, Western District Commander of the CTSP, one of the lead Sandy Hook investigators, are only two of a dozen illustrations."
Shanley also says according to Connecticut State's Attorney, Stephen Sedensky's own report, there were no fingerprints on the .22 rifle that Adam allegedly used to shoot his mother and, even more surprisingly, that of the large number of shots that were fired from the 5.56 caliber Bushmaster (close to 150 rounds), none of the bullet fragments could be matched to the weapon.
The lawsuits name as defendants a multitude of national, regional and local newsprint and television news reporting companies as allegedly being complicit in perpetuating the government's Sandy Hook shooting hoax. Shanley says punitive damages of one year's annual revenue from each Defendant are being sought to establish a News Trust that will free journalism and restore trust and integrity to our communications sources. "A democracy cannot survive this tyranny over human consciousness," he said.
William B. Shanley

can be reached by his email address as follows:
NOTE: The book, NOBODY DIED AT SANDY HOOK (2015), was banned by amazon.com on 19 November 2015 after having been made available on 22 October and having sold nearly 500 copies. We've found a new printer and distributor and it's again available at moonrockbooks.com.
N.B. I am still waiting to be told that my good Brother Mark Glenn and his team at "The Ugly Truth", including Dr Hesham Tillawi and Keith Johnson, have apologized to Pr James Henry Fetzer regarding the Sandy Hook Hoax!
BAFS
Top 20 Modern Doublespeak Terms To Be Aware Of
George Carlin: How language is used to mask truth and Israeli terrorism
By
Makia Freeman
Doublespeak is a language that is alive and well in our world today.
Doublespeak
can refer to terms that are
euphemisms
(mild expressions designed to hide harsher or more direct ones),
deliberately ambiguous
(expressions designed to hide the truth) or actual
inversions
(outright lies which state the opposite of the truth). Although he never used the term doublespeak in his book
1984
, many associate doublespeak with George Orwell. After all, it was Orwell who famously wrote that the motto of the totalitarian ruling party in
1984
was
"War is Peace, Freedom is Slavery, Ignorance is Strength"
– an example of an inversion. Orwell did however use the term
newspeak
to refer to a new kind of language which drastically reduced the scope of available words and terms, so as to concurrently reduce the scope of possible free thought among the ruled population.
Many doublespeak terms in the following list are
oxymorons
, meaning that the term itself is contradictory. Many hide the truth because it is too raw, unpalatable, uncomfortable or outright horrifying. It is vitally important we watch our language, because it plays a great part in how we shape our world and in how we create our reality. In many ways, by unconsciously using these terms instead of more accurate or truthful ones, we are quietly lying to ourselves, or at a minimum acquiescing to the process of being lied to and programmed.
Political correctness
is a great example of how language control, thought control and doublespeak can be introduced to an entire population without people realizing they are being deceived and manipulated. Below is list of the top 20 modern Orwellian doublespeak terms, with the first half focusing on military and geopolitical terms.
Orwellian Doublespeak Terms #1: War on Terror, Terrorism, Terrorist, Enemy Combatant
The
war on terror is an utterly fake and fraudulent construct
. It has largely been invented and hyped to provide an excuse for the NWO (New World Order) manipulators to override things like human rights, natural law and the Constitution domestically, as well as to invade, infiltrate and overthrow other nations abroad. The US has struggled to define the term "terror" ever since it declared the war on terror. Funnily enough, the US can't even reach a consensus on what terrorism exactly is; so we have another nebulous war on a concept that is different to everyone. Here is the core of the
FBI's definition
of
terrorism
, whether it be domestic or international:
Involve acts dangerous to human life that violate federal or state law;




Appear intended (i) to intimidate or coerce a civilian population; (ii) to influence the policy of a government by intimidation or coercion; or (iii) to affect the conduct of a government by mass destruction, assassination. or kidnapping;
By its own definition, the US is the biggest terrorist in the world, since it frequently acts dangerously to human life (bombs, missiles, drones, war), kills civilians, influences foreign governments (when it is not outright overthrowing them – Iraq, Libya, Ukraine) and has been assassinating foreign governmental officials since at least 1953 via the CIA.
Politicians use the term
terrorist
or
enemy combatant
to essentially describe a foreign militia member or soldier that has been designated as the enemy and whom they want to destroy or kill.
Islamic terrorism
is just the latest flavor, although a better term may be
Zio-Islamic terrorism
, since Zionist Israel is behind the creation, funding and operation of
radical Islam
(or as I call it
radical Zio-Islam
) as well as many of the so-called "Islamic" false flag attacks like
9/11
and
Paris
.

Look at the DHS list of "extremists" …
Orwellian Doublespeak Terms #2: Extremism, Extremist
The would-be word controllers have gone one step further than terrorism by adopting the term
extremism
.
Extremism is the new terrorism
, because it's more broad and can be used to marginalize or criminalize dissidents. After all, ANYONE could be accused of being extreme in some way, right? Who is exactly in the middle of the spectrum on every single issue?
As the DHS manual in the image above states, an
extremist
could be a patriot, veteran, alternative media journalist, border control advocate, animal rights advocate, gun control advocate and a host of other people – just about anyone who questions the "official" version of reality. Are you an extremist?
Orwellian Doublespeak Terms #3: Freedom Fighter, Moderate Rebel
On the other side of the coin, of course, are those mercenaries, soldiers, military men and other guns for hire who are branded as our "allies" and not our enemy. In essence, someone we are paying to do our dirty work. Those guys are not terrorists; they are
freedom fighters
or
moderate rebels
! As George Carlin said:
Israeli terrorists are called commandos; Arab commandos are called terrorists. Contra killers are called freedom fighters; if crime fighters fight crime, and fire fighters fight fire, what do freedom fighters fight?
Orwellian Doublespeak Term #4: Ethnic Cleansing
Ethnic cleansing
is another horrific example of doublespeak. The word genocide is too direct and confrontational, so the controllers have felt the need to tone it down with the horrible choice of the word "cleansing." Since when did mass murder have anything to do cleaning or cleansing? This is a total inversion of reality.
Orwellian Doublespeak Term #5: Enhanced Interrogation
Enhanced interrogation
is a fancy way of saying something far more brutal and honest: torture. It's another lie. In normal English, to interrogate is to ask, not to push someone face's down in water with the intent of scaring them almost to the point of death, nor to shove food up their rectum. Yet we know from
US government documents that waterboarding, rectal feeding and a host of other atrocities were in fact performed
at places like Guantanamo Bay.
Orwellian Doublespeak Term #6: Extrajudicial Killing
Just like the above 2 terms,
extrajudicial killing
is another attempt at adding more words and syllables to a term in the hope of hiding the raw, brutal truth behind it. We all know it means assassination. It's another deceptive euphemism to conceal and downplay the truth. In a free, fair and open world, no one would have the right to take another's life, let alone outside of some kind of justice process.
Orwellian Doublespeak Terms #7: Humanitarian Intervention, Responsibility to Protect (R2P)
The Rockefeller-created United Nations is the intended vehicle to usher in the One World Government of the NWO. It is no surprise, then, that they would foster the use of doublespeak terms and policies such as
humanitarian intervention
(a blatant oxymoron) and the
responsibility to protect (R2P)
. An intervention is an invasion or pre-emptive attack, and is obviously illegal and unjust – period. There's nothing "humanitarian" about militarily invading another sovereign nation. The US, UK and other powers have gotten away with this kind of mass murder by controlling the narrative through the mainstream media and drumming up pretexts, such as the fake story of WMDs (Weapons of Mass Destruction) and the fake story of rescuing a nation's people from a supposedly dangerous leader. The latter trick seems to work almost every time.
Orwellian Doublespeak Term #8: Collateral Damage, Useless Eaters
A hallmark of these kind of military doublespeak terms is dehumanization – turning other people and other lives into something sub-human or non-human. How often have we heard that people killed in a raid, strike, incursion, invasion or battle are just
collateral damage
? It sounds like a financial asset or a lowly piece of possession. Perhaps the only way hardened military men with a deadened conscience and ability to feel or empathize can function is to make their victims into things. War criminal and big-time NWO insider Henry Kissinger is reported to have called Africans
"useless eaters,"
which makes sense given the fact he scripted the
NSSM 200
during his time in the Nixon Administration – the
official US policy of depopulation
towards the 3rd world.
Orwellian Doublespeak Term #9: Eliminate, Neutralize, Depopulate
Speaking of
depopulation
, there are a lot of euphemistic and doublespeak terms for killing and murder. As well as to
depopulate
, we also hear to
eliminate
, to
neutralize
, to bump off and to take out. More dehumanization and the further attempt to sugar coat killing and make murder more palatable.
Orwellian Doublespeak Term #10: Department of Defense, Department of Homeland Security, Intelligence
Government is the seat of control, so of course we can expect its name to reflect doublespeak deception. Isn't it funny how nations like the US and UK (and others) have some version of the Ministry or Department of Defense, when they are usually the aggressors and invaders? I suppose Department of Attack is not PR-friendly enough. The DHS (Department of Homeland Security) is a joke; it does nothing to make the average person more secure, but only the 1% of 1% of the controllers whom it serves. Intelligence is information about a potential enemy gained through spying, but is it really smart or wise to go around making enemies, first in your mind and then in the world? Military intelligence is another oxymoron. Is spying real intelligence? What about
emotional intelligence
? The heart is bigger and more powerful than the brain …
Orwellian Doublespeak Term #11: WMD (Weapons of Mass Destruction)
Why talk about
WMDs (Weapons of Mass Destruction)
instead of just saying, in a more straightforward manner, chemical weapons or nuclear weapons? The US has more WMDs than anyone. The UK has a lot, too, and
Israel its sitting on what some think is a 300-400 strong undeclared nuclear arsenal
in the volatile Middle East. Why don't enough people talk about the WMDs these nations hold, and either use as threats or in reality to achieve their imperialistic and terroristic goals?
Orwellian Doublespeak Term #12: Anti-Semitism
Sooner or later, all researchers exposing the worldwide conspiracy have to face the fact that
Israel is a rogue nation (owned by the Rothschilds)
that exerts an inordinate and disproportionate influence on the world, while committing daily genocide (sorry, "ethnic cleansing") against the Palestinians. We need to
rise above the stigma of anti-semitism
, which is clearly a term thrown around to divert attention and criticism away from Israel. It's a cunning trick to try to equate the recipient with intolerance and to falsely paint the recipient as racist. Here's what an Israeli official (former Israeli Minister Shulamit Aloni) said about it:
Well, it's a trick. We always use it. When from Europe someone criticizes Israel, then we bring out the Holocaust. When in this country (USA) when they criticize Israel, they are anti-semitic … it's very easy to blame people who criticize certain acts of the Israeli Government … that justifies everything we do to the Palestinians.
Orwellian Doublespeak Term #13: Conspiracy Theorist
As I covered in the article
7 Massive Misconceptions Many Never Question
, most people are unaware that the term
conspiracy theorist
originated with the CIA who was trying to cover up genuine examination into the
JFK assassination
. As I wrote there:
[Conspiracy theory and conspiracy theorist] are weaponized terms which represent a cunning method to discredit truthseekers, truthtellers and investigators. This diversionary scheme has worked well – people often shut down once they hear this phrase and stop thinking critically. These terms have become falsely associated, in popular culture, with madness, craziness and deluded thinking.
Of course, the corollary to the idea of so-called deluded conspiracy theories is that things just happen by chance. Thus, those who deride conspiracy theories, often with little or no investigation, can be labeled coincidence theorists. They adhere to coincidence theory which blindly believes there is no New World Order agenda; events just occur randomly.
Labeling a truthseeker or truthteller as a conspiracy theorist has been a great way to hide the truth, but is usefulness is running out.
Orwellian Doublespeak Term #14: Quantitative Easing
Ben Bernanke, former chairman of the Illuminati-owned Federal Reserve, earned the name Helicopter Ben with his suggestion that the Government throw paper currency out of a helicopter to the people below.
Quantitative easing
was another intellectual and deceitful doublespeak term to hide
devaluation
and
inflation
. The basic laws of economics dictate that the mass printing of paper money (with no real growth in wealth to back it) will inevitably lead to inflation and a devaluation of the existing money in circulation.
Orwellian Doublespeak Term #15: Bulk Collection
Remember when Obama and the US Government tried to take the heat off the whole NSA surveillance scandal? They deliberately changed the widely-used term
mass surveillance
to
bulk collection
. This was more subtle PR doublespeak, but those who closely watch the government know it was another attempt at obfuscation and denial.
Orwellian Doublespeak Term #16: Negative Cash Flow, Negative Patient Care Outcome
These 2 doublespeak terms come from George Carlin. Again, we have to ask ourselves, why are we so afraid of being honest and direct? Why can't we call a spade a spade? Why do we have to turn everything into a military or economic term? Are we aware that our society has
militarized, weaponized and commercialized just about everything
?
Orwellian Doublespeak Term #17: Reasonable Suspicion
Remember when then-NSA chief
Michael Hayden tried to convince reporters
and the world that there was a new benchmark in the privacy and surveillance debate. It was no longer the benchmark of
probable cause
as spelled out in the 4th Amendment. It was now
reasonable suspicion
. This is called making-it-up-as-you-go-along, and represents a clear sign that the previous benchmarks, rights and limitations upon centralized power (that our ancestors fought so hard for) are being eroded.
Orwellian Doublespeak Term #18: Climate Change Denier
Manmade global warming or AGW (Anthropogenic Global Warming) is another giant scam designed to bring in a world carbon tax, world currency and world government. If you aren't with the program, you'll be labeled a
climate change denier
. The word "denier" carries inherent negative connotations with it, which is why it has been chosen to try to corral the unbelievers into the fold. Unfortunately for the NWO manipulators, there are
many scientists refuting AGW
and many who have seen through the propaganda and realized that the
environmental movement has been hijacked
.
Orwellian Doublespeak Term #19: Sustainable Development
There are so many examples of doublespeak in the hijacked environmental movement that it would be a full-time job just to list them all. However, they can all be summarized by the dangerously deceptive term
sustainable development
, a catch cry of the UN and ICLEI-controlled green movement, which promises the world and cloaks its agenda of control under a green veneer. For more on this, take a close look at
Agenda 21
and its newly updated cousin, Agenda 2030.
Orwellian Doublespeak Term #20: Globalism
Finally, the term
globalism
itself is another umbrella term of modern doublespeak. Those
challenging the globe earth model
assert that globalism is an attempt to trick people into unconsciously assuming the Earth is a globe. Regardless of whether that turns out to be true or not, we can say for sure that globalism has become a cover for the growing
centralization of power
in the push towards a NWO World Government. To the NWO manipulators, their doublespeak PR term globalism means free trade deals like the
TTP
, unfettered access to 3rd world nations to exploit new markets with no protections, and a one world army, currency and government all under their control.
Conclusion: Beware of Doublespeak
We live in a world of doublespeak. As George Carlin exposed during his performance,
the Pentagon really did measure radiation in "sunshine units"
! It's important to be aware of
modern doublespeak
, and in most cases, consciously use alternative terms and phrasings so as to avoid the perpetuation of these lie-enabling terms. In many ways, we create our world with language. Let us also remember the wise words of George Orwell:
Political language is designed to make lies sound truthful and murder respectable, and to give an appearance of solidity to pure wind.
Want the latest commentary and analysis on Conspiracy, Natural Health, Sovereignty, Consciousness and more? Sign up for free blog updates!
Makia Freeman is the editor of alternative news / independent media site The Freedom Articles, where this article first appeared, and senior researcher at ToolsForFreedom.com (FaceBook here), writing on many aspects of truth and freedom, from exposing aspects of the worldwide conspiracy to suggesting solutions for how humanity can create a new system of peace and abundance.
Sources:
"

PEACEFUL

" INCITEMENT TO HATRED AND VIOLENCE AGAINST MUSLIMS AND ISLAM IN MY STREET!
Upload made "private" after I denounced "

GRECA AMALEKITE

" (a false name, obviously!) for her racist comments and incitement!
INCITEMENT TO HATRED AND VIOLENCE IS A CRIME IN THE UK!
Unless I am mistaken!
1
1
+Greca Amalekite I invite you and Marianne Wales to my home for dinner, free of charge, of course, in JEWISH OWNED/CONTROLLED EAST LONDON !
I promise you there will be no pork or alcohol or cigarettes or whatever harmful stuff that my religion forbids! And I will show you the greatest respect and I will address you with kindness.
AND THE TRUTH WILL SET YOU FREE!
BAFS
Hey Greca Amalekite, you got the wrong enemy!
REFUSENIK OMER GOLDMAN - VIVE LA FRANCE LIBRE, CHRISTIQUE, MUSULMANE, JUIVE ET NON SIONISTE !
Greca Amalekite replied to your comment







Fuck off my channel, troll.
***Muslims in East London: Violence, Racism, Bigotry and Hooliganism***
Muslim "Extremism, Violence, Racism, Bigotry and Hooliganism"???
Britain First carries out

Christian Patrol

in

Islamist hotspot

Bury Park, Luton
We Want Our Country Back BBC3 6th Oct 2015
Published on 7 Oct 2015
BBC 3 Documentary on Britain First.
Produced, directed and filmed by Miles Blayden-Ryal
Special Edition Films for the BBC
April 1, 2016
The Cowards' Wars
As flies to wanton boys are we to th' gods.


They kill us for their sport
— Edgar in William Shakespeare's "King Lear"
[The condemnation of Radovan Karadzic to forty years of imprisonment by the International Crime Tribunal-Yugoslavia occasions these reflections.]
They come; they see; people die. They laugh. Or say it was worth it. Their maps are not a territory inhabited by living beings; they are military targets. They bomb from safe altitudes, no lower than 15,000 feet (Yugoslavia, 1999, for example) to protect their own volunteer warriors. In 38,000 sorties and 22,000 tons of bombs in three months (Yugoslavia, 1999), they never lost a plane. They promise the people their bombs will not harm a hair on their heads; then, they bomb markets and bridges at noon, when people are at their thickest; the say they are as careful at noon as they are at midnight. They claim they have nothing against the people—only against their leaders; then they bomb water supplies, electrical grids, schools, hospitals, churches, libraries, museums. They hold civilians in their power, hostages to their air force, their cluster and phosphorus bombs. They poison the land with depleted uranium and raise whole crops of human cancers for generations. They send drones. They fund, train, and arm cutthroat armies. They terrorize civilians for their political ends. They are the humanitarians of the "international community," and they have nothing to envy the conquistadores, the exterminators of native people, the enslavers, the imperialists of times gone by. They are the agents of collateral genocide.
They are the terror they claim to fight, and they dress it in noble words.
"Operation Iraqi Freedom" (9 March to 9 April 2003) claimed from 40,000 to 100,000 Iraqi military deaths. "Insurgent" deaths (April 2003 to January 2009) amounted to between 26, 320 and 27, 000. Iraqi civilian deaths are estimated from between 190,000 and one million. The death toll for "Operation Enduring Freedom-Afghanistan" (2001-2014) adds up to 220,000 in Afghanistan and 80,000 in Pakistan. By contrast, the NATO British contingent in Afghanistan, a total of 134, 780 troops, lost 447. At a conservative estimate the total deaths caused by the "war on terror" in these three war zones alone are 1.3 million (estimates from Iraqi Body Count, The Lancet, Physicians for Social Responsibilities). But these estimates include only deaths resulting from violent conflict. They do not include deaths resulting from the aftermath of war—destroyed infrastructure and support institutions. From sanctions: the regime of sanction in Iraq, August 6th (Hiroshima Day) 1991 to 2003, claimed 1.7 million Iraqi lives, according to UN data.
How do they get away with it? By thwarting, strong-arming, co-opting, bribing, rewriting, and abusing international law: the 1949 Geneva Conventions, the 1976 amended Geneva Conventions (on the laws and customs of war, which the US did not sign), the Charter of the United Nations, and their own constitutions. They wage wars of aggression in the name of abstractions or noble causes—"the war on terror," R2P, "human rights," and the prize, "genocide," debasing the term, if convenient, to a street rumble between two ethnic groups.
What if the United Nations issued a resolution banning wars on abstractions? The "wars on terror" would become illegal (and, no, they didn't end with Obama; they just became the "humanitarian wars"). The Security Council could order a "global police action" to sweep up and "neutralize" the army of cutthroats. So far, only Russia has shown, with actions in Syria, that it is willing to act to remove the terrorist scourge, whose atrocities proliferate and extend from the Middle East, through the heart of Africa, to European capitals. As I write, the Syrian Army, backed by Russian airstrikes, has retaken Palmyra, a significant strategic victory, opening the way to liberation of Raqqa, the IS stronghold, in the east of Syria.
But, in fact, there is no need for such a resolution. The UN Charter forbids wars of aggression. It specifies that breaking the peace to wage a "war of choice" is the "supreme international crime." The provisions of the Rome Statute for the International Criminal Court (ICC) include jurisdiction over crimes of genocide, crimes against humanity, and war crimes but exclude the "supreme international crime," the crime of aggression. This exclusion resulted at the instigation of the US in 1998-99, just as it prepared to attack Serbia in the Kosovo War. The US signed (Clinton) and then unsigned (Bush) the statute, without ever intending to ratify it, but it meddled, bullied and coerced so as to make it clear who was in charge of writing and unwriting the laws, who had the right to impunity ad infinitum, based on its assumed altruistic morality of intervening to adjust the affairs of the world.
The US exercised every political muscle to subordinate the ICC to the authority of the Security Council, where it could exercise its veto power to deep-six any prosecution of crimes it opposed. It favored ad-hoc tribunals such as the International Tribunal for Crimes in Yugoslavia (ICTY), instituted by the Security Council in 1993, at the request of the US. A virtual kangaroo court, it abducted and tried Slobodan Milosevic at the Hague in a show trial for genocide, crimes against humanity, and war crimes—

without any substantial evidence,

limiting time for cross-examination by the defense, using pseudo-legal pretexts to harass and obstruct it, treating the defense contemptuously, and in every way demonstrating that the tribunal was politically motivated, a feature contrary to the spirit and purpose of criminal law. The tribunal refused to investigate credible evidence charging NATO with war crimes, though it was charged with investigating crimes committed by all parties in the tragic secession wars of Yugoslavia. An example will suffice to demonstrate the political bias of the tribunal: Milosevic was indicted, among other

spurious charges

, for murdering 374 people; NATO killed 500 civilians. Only one of the two was investigated.
Failing to secure impunity for aggression by placing the ICC under the authority of the Security Council, the US insisted on an amendment, preventing the court from exercising that jurisdiction, until seven eights of ratifying states agreed on a definition of aggression and the means by which it could be prosecuted. Until the angels stop dancing on the pin of that prevarication, the US and its junior partners in the "international community" can freely exercise their right to crimes of aggression. This is how the ICC lists the crimes of aggression it is prevented from prosecuting:
*Invasion or attack by armed forces against territory




*Military occupation of territory




*Annexation of territory




*Bombardment against territory




*Use of any weapons against territory




*Blockade of ports or coasts




*Attack on the land, sea. Or air forces or marine and air fleets




*The use of armed forces which are within the territory of another state by agreement, but in contravention of the conditions of the agreement




*Allowing territory to be used by another state to perpetrate an act of aggression against a third state




*Sending armed bands, groups, irregulars, or mercenaries to carry out acts of armed force
Tell me one crime of aggression the "international community," the dogs of war, has not committed with impunity since the unfortunate downfall of the Soviet Union in their unopposed quest for recolonizing the world? Do you wonder that Putin is garnering so much global popularity for insisting on

acting within the law?

How many Security Council resolutions have authorized actions by the "international community" in Afghanistan, Iraq, Libya, Syria, Yemen—not to mention actions in martyred Africa or the underhanded counter-reform chicaneries in Latin America? None. This is a period of

American absolutism

, which is wiping clean the rule of law off the face of the earth. The result is

creeping barbarism.

No one is safe from Timbuktu to Brussels.

Anarchy is indeed loosed upon the world.
Take Libya: now that it is not even a functional state, does any law there even apply? Why do the cowards who destroyed it bother to twist themselves into knots, like serpents in a pit, to justify a second intervention? Why don't they maraud right in—like ISIS does? Because cowards cannot admit to cowardice, much less submit to judgment–and because the tatters they made of the law are the last cover for these scoundrels' moral nakedness. They drag others into their bolgia of deepening Hell. Right now, for NATO member Italy, it's a question of complying with US request, already approved in late February, to use the military base at Sigonella, Sicily, to send drones to Libya to protect American Special Forces while they clear out ISIS. Since when have Special Forces required the assistance of a mechanical Mary Poppins? They're supposed to be in dangerous situation, by definition. It's not conscience that "makes cowards of [them] all." It's criminality. If Qaddafi had not been sadistically and illegally removed (check list of crimes of aggression above) there would be no ISIS in Libya.
Never mind: Sigonella will be used for American drone raids in Libya. Opposition in the Italian Parliament and public opinion are vocally against this use, so the Italian government is presenting the project as "defensive," just as in 1999 the formula of "integrated defense" was deployed to justify the use of Italian Tornadoes bombing Yugoslavia. Drones in this case will not be "defensive." Contrary to the idea of protecting Special Forces, drones depend on precisely those forces on the ground to furnish the exact coordinates of the target the drone must hit and destroy. Precision attacks will be launched from Sigonella not "integrated defense."
And then what? Retaliation—

Paris, Istanbul, Beirut, Brussels in Rome or Milan

? State of siege in Italy? Suspension of civil liberties? Hecatombs of dead civilians? Well may the Italian government resent the publicity the United States has bestowed on the accord over the use of Sigonella. They would have preferred to keep the accord secret,

hoping that ISIS wouldn't notice Italy's collaboration with US forces in Libya

. Fat chance, but cowards and gangsters think like that—make it look like an accident or construct "plausible deniability."
"

Your wars; our dead

" is a popular poster in protests against wars in Italy. It expresses the consciousness of the ultimate cowardice of these wars, and, indeed, of all aggressive wars.