Satanist Pedophiles Rule Great Britain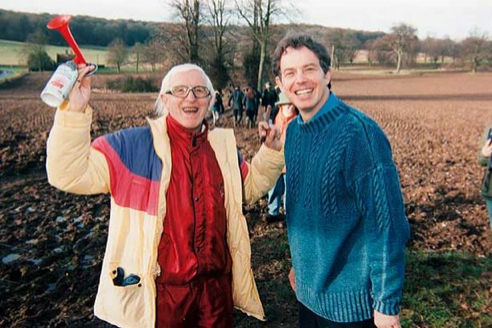 (l. Jimmy Savil & a younger Tony Blair)
Cabalist (Masonic) bankers have empowered a class of perverts they control through blackmail.

Cabalism is Satanism.

Mankind has fallen under satanic domination and is unable to discern the difference.
(
David Richards, 24, a Brit who teaches English in Mongolia, is a regular contributor.)
Pedophilia is common practice
in the British establishment.
This is difficult for the British public to believe. At our level, pedophilia is a crime heavily punished by the law and condemned by the mainstream media.
However,

Illuminati members are above the law and partake in pedophile rings without fear of prosecution.
The Illuminati operate pedophile rings for three main reasons:
1. Most members of the cult have a psychopathic and sadomasochistic psychological make-up, and therefore have perverted sexual desires.
2. Pedophile rings operate as a system of blackmail, enforcing conformity to the NWO. All members of the establishment are vetted by security services. Hidden cameras are placed at child sex parties to gather incriminating material.
3. Perversion is the way Satanists worship. Just as a Christian might perform works of charity, the Satanist will prey on children.
FOUR EXAMPLES OF ELITE SATANISM
The following cases prove the existence of establishment pedophile rings in Britain.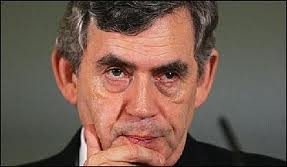 1) Gordon Brown
- English journalist

Mike James claims

former

Prime Minister Brown is a well-known pedophile.

James worked in the mainstream media and was first told of Brown's perversions by Norman Lamont (Chancellor of the Exchequer 1990-93) at a private party in 1986.
He later did his own research into the man, and wrote in 2010: "Gordon Brown, the current British prime minister, is a practicing pedophile whose activities are known not only to the British, American and Israeli intelligence services, but also by Rupert Murdoch and his senior editor at the Sunday Times."
The fact that intelligence services have dirt on Brown means he is controlled. He can be blackmailed at a moment's notice. Brown became Prime Minister because of his perversions, not in spite of them.
Mike James places Brown as a member of a ring of

senior British pedophiles, including Lord Robertson and Lord Peter Mandelson

. All of them are major members of Masonic lodges.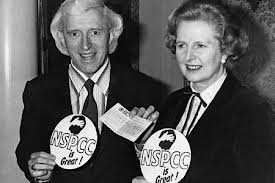 2) Thatcher Pedo Ring
- It has been revealed that a

pedophile ring operated

within the Thatcher government (1979-90).
In the 80s a teenage rent boy went to the police claiming he and other boys were sexually abused by top people.
The parties were held by millionaires and attended by British politicians, judges, senior civil servants and members of the European elite. Some of the VIPs were said to have flown in via RAF (Royal Air Force) Northolt on the outskirts of London.
This case has been revealed by the disgruntled former policeman who interviewed the rent boy. He says when he began to investigate the claims, his superior demanded the case was closed.
"It was a case of

'get rid of everything, never say a word to anyone'. It was made very clear to me that to ­continue asking questions would ­jeopardise my career."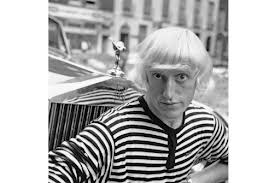 3) Sir Jimmy Savile (1926-2011)
- for over 40 years Savile presented TV shows aimed at young people.
In recent months he has been

exposed as a violent pedophile who abused children over a period of four decades

.
With each passing day more people come forward to testify against the dead presenter. Police are currently processing the testimonies of hundreds of victims.
The details are astounding: he

abused children who appeared on his television programs, organized pedophile parties with other entertainment stars, and molested sick children in hospitals. A former BBC radio DJ claims he was also a

necrophiliac

.
However, the most damning reports - and least commented on in the mainstream- are those which reveal

Savile took part in establishment pedophile rings.
In 2011, the News of the World newspaper reported that 'Savile is known for supplying a number of high profile MP's with children for them to sexually abuse.'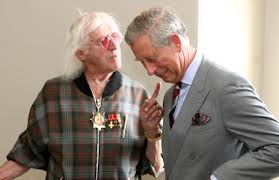 The article revealed Savile was a regularly visitor to the notorious

Haut de la Gaurenne

care home in Jersey in the 70s, and was witnessed taking young boys onboard the yacht of former

British Prime Minister Ted Heath

.
"We know from court cases and statements made to my team [during a 2008 inquiry] that

children in Jersey care homes were 'loaned out' to members of the yachting fraternity and other prominent citizens on the pretence of recreational trips but during which they were savagely abused and often raped. When these children complained, they were beaten and locked in cellars [at Haut de la Garenne].

"
Allegations circled around Savile for decades, but due to his establishment connections he was protected. In 1990, the Queen honoured Savile with a knighthood (Member of the Order of the British Empire).
The revelations have only emerged now because Savile died last year and can no longer be

protected by libel laws

.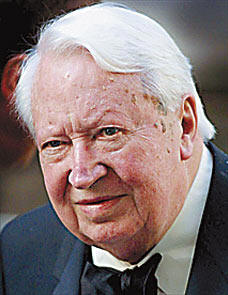 4.

Ted Heath - the British prime Minister (1970-74)
was a well-known sexual degenerate and pedophile.
"He would regularly take boys from certain care homes away on his boat for weekends. His sheets had to be perfectly white, clean ironed and perfumed, Heaths obsession with this made the boats name 'morning cloud' the subject of many in house jokes, nevertheless he was seriously warned 4 times by the police for hanging around public toilets, special branch had to appoint a man especially to protect him.
The name 'Mr. Eddy' was well known on Hampstead Heath and the boys home nearby in the seventies."
It seems to be the rule, rather than the exception, that British PM's are pedos!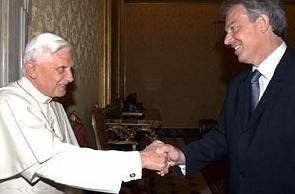 (left. Blair & Pope Benedict exchange Masonic handshake.)
5. Tony Blair -Prime Minister Blair
ordered a

D-Notice

, the draconian British law that prohibits the press from talking about certain 'national security cases',

to protect pedophiles working in his administration.
In 1999, an international investigation of child pornographers and pedophiles run by Britain's National Criminal Intelligence Service, code named Operation Ore, resulting in thousands of names of suspected pedophiles.
The problem? The names of powerful people in government kept cropping up. Former NSA analyst

Wayne Madsen reported:
"In early 2003, British police began to close in on some top suspects in the Operation Ore investigation, including senior members of Blair's government.
Police also discovered

links between British Labour government pedophile suspects and the trafficking of children for purposes of prostitution from Belgium and Portugal (including young boys from the Casa Pia orphanage in Portugal).

"
To hide the scandal, Blair issued a D-Notice, resulting in a gag order on the press from publishing any details of the investigation.
This allowed his buddies to be discharged without public outcry.

6. Ben Fellows' Testimony -
The British entertainment industry is

crawling with pedophiles,

says Ben Fellows, a former child actor who worked in theatre productions and TV.
"I ran a gauntlet of pedophiles - both at the BBC and at other television production companies, and also in theatres, as well as on commercial photo shoots."
During productions, staff would warn him to stay away from certain actors who were known to be pedophiles. He was in danger when he ran into them backstage.
He gives an example: "I was chased around the dressing room by a naked actor who had invited me into their dressing room at the Theatre Royal in Drury Lane - and this actor was extremely famous. I was advised by the director of the musical that I was not to complain, or tell anyone of this incident. I was thirteen years old... so I didn't."
His testimony is full of shocking detail. On one occasion he was seduced by a female BBC producer who regularly had sex with teenage boys. On another

he was molested by cabinet minister Ken Clarke MP, who gave him alcohol and groped his penis through his trousers.
Fellows says he knows child

actors who committed suicide because of the abuse they suffered.

However, abuse by homosexuals somehow doesn't come under "bullying."
We Brits were told to be very nationalistic during the recent London Olympics. People waved union jacks and held street parties.
Call me anti-social, but

I don't want to celebrate a country run by pedophiles

.
The case is closed. The only question that remains: are Brits ready to face the truth and do something about it?
- See more at: http://www.henrymakow.com/illuminati-pedophiles-run-brit.html#sthash.wa2ASLSw.dpuf
---
6 hrs
·Friday 27 June 2014
(admin) Is Jimmy Saville to be remembered as the speahead of the Anything Goes Sex Movement ... or whatever it will be called by future Historians. Remember some people are proclaiming ..."Anything Goes" whatever they do you should just look the other way.

Jimmy Savile Performed Sex Acts On Dead Bodies At Leeds General...
breakingdownthnews.blogspot.co.uk
Shamed entertainer Rolf Harris has been sentenced to five years and nine months behind bars for a string of sex attacks against young girls.
The 84-year-old,
convicted on Monday
of 12 counts of indecent assault between 1968 and 1986, was flanked by guards in the dock as the punishment was handed down.
One of his four victims was seven or eight years old, and the others, including the best friend of Harris' daughter Bindi, were teenagers aged between 14 and 19.
The judge at Southwark Crown Court Mr Justice Sweeney told the disgraced performer: "You have shown no remorse for your crimes at all.
"Your reputation lies in ruins, you have been stripped of your honours, but you have no one to blame but yourself.
"You took advantage of the trust placed in you because of your celebrity status to commit the offences."
During the seven-week trial
,
prosecutor Sasha Wass described Harris as a ''sinister pervert''.
She claimed he had a ''dark side'' and was a ''Jekyll and Hyde character''.
The main complainant was Bindi's best friend, to whom seven of the 12 counts related.
The woman, now aged 49, said she had been "traumatised" by the years of abuse she suffered at the hands of Harris.
She said: "The attacks that happened have made me feel dirty, grubby and disgusting. The whole sordid saga has traumatised me."
Another victim, Australian Tonya Lee - who waived her right to anonymity - said her assault by Harris in a London pub during a visit to England was a "turning point" in her life that she has never recovered from.
She said: "I have never felt safe since, I live in a constant state of anxiety."
A third victim, indecently assaulted by him as she went to get his autograph at a Portsmouth community centre when she was seven or eight, said Harris' assault took away her childhood.
She added the incident left her angry and confused, adding: "I became an angry child, unable to express myself and unable to trust men."
A fourth victim, who was assaulted when she was a teenager as Harris took part in a celebrity game show in Cambridge in the 1970s, said he took advantage of her, making her feel ashamed.
She said: "He treated me like a toy that he had played with for his own pleasure."
Harris had arrived at court accompanied by Bindi, and made his way inside the building without commenting to reporters.
In the dock, he had a small, multi-coloured suitcase on a chair behind him.
His wife, Alwen, was not in court as she was apparently unwell.
Harris' lawyer Sonia Woodley told the court that despite his convictions he had led an " upright life" for the last 20 years, and had done "much good".
Harris had earlier left his riverside home in Bray, Berkshire by boat as he made his way to London to hear his fate.
Since his conviction Harris has been stripped of his Bafta fellowship, lost an honorary degree from the University of East London and also faces losing his CBE.
British Zionist Home Office admits covering up child abuse by politicians by "DESTROYING" and "LOSING" ONE HUNDRED OFFICIAL FILES!
The Home Office has admitted that more than 100 official files relating to allegations of historical child abuse by politicians have been

lost or destroyed

.
The department's permanent secretary, Mark Sedwill, said the documents - which related to a 20-year period between 1979 and 1999 - were "presumed destroyed, missing or not found".
The disclosure came as Mr Sedwill said he will appoint a senior legal figure to assess the Home Office's handling of a dossier alleging historical child abuse involving powerful and famous figures at Westminster in the 1980s.
Shamed children's entertainer
Jimmy Savile
and disgraced MP Cyril Smith are two names which are said to be contained in the dossier, which the Home Office says is also missing.
It follows the Prime Minister's call for him to establish what happened to the file which was handed to the then home secretary Leon (now Lord) Brittan by Tory MP Geoffrey Dickens in 1983.
Lord Brittan admitted he had received the dossier and passed it on to officials, but no action was ever taken.
In a letter to the chairman of the Commons Home Affairs Committee, Mr Sedwill revealed that while the original review had identified 527 potentially relevant files which had been retained, there were a further 114 files which could not be located.
He said that the investigation had not found a single dossier from Mr Dickens, but several sets of correspondence over a number of years to a number of home secretaries containing claims of sexual offences.
However he said that the review had found no record of specific allegations by Mr Dickens of child sex abuse by senior figures.
"Like any other citizen, I am horrified by what we have learnt in the past couple of years about the systematic abuse of children and vulnerable adults by prominent public figures, and the state's failure to protect them," he wrote.
"Some have been brought to justice and I hope that the police investigations now under way across the country are equally successful. The Home Office has and will co-operate fully with any police inquiry."
Earlier, David Cameron faced criticism for an "inadequate" investigation into what happened to the dossier.
Labour MP Simon Danczuk, whose campaign raised the issue of what happened to the Dickens' file at a Commons Home Affairs Committee hearing, said there needed to be a public inquiry.
He told Sky News: "The public are very clearly concerned and they won't be satisfied with another review by Home Office officials.
"Reviews like this often prove to be whitewashes.
"The Prime Minister should establish an over-arching review led by child protection experts to draw together the results from all these different case, investigations and institutional inquiries."
Labour leader Ed Miliband has told Sky News that as well as a "thorough review" of what happened at the Home Office, there must also be a wider look at child protection.
Former Conservative Cabinet minister Lord Tebbit has told the BBC he believes there could have been a cover-up of the allegations.
The Met Police said in a statement: "We are currently assessing information and conducting a number of investigations under Operation Fairbank.
"Any material submitted to us, historic or current, is reviewed to establish if it is relevant to these."
Calls for more to be done about allegations of child sex abuse by politicians have increased since the 2010 death of Liberal Democrat MP Cyril Smith, who was subsequently said to have been a paedophile.
SATANIST PEDOPHILES RULE GREAT BRITAIN (GREATER ISRAEL) AND FRANCE
Ex-ministre pédophile "poissé à Marrakech" : Luc Ferry persiste et signe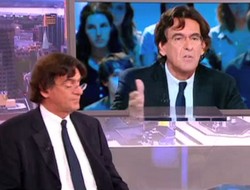 En 2011 Luc Ferry lâchait le morceau sur un ancien ministre français qui s'était fait prendre dans une partouze avec des petits garçons au Maroc. Nous sommes en 2014 et Luc Ferry insiste : il ne change pas une virgule de ce qu'il déclarait il y a trois ans.
Extrait de l'émission Médias, le magazine diffusée sur France 5 le 5 octobre 2014 :
La vidéo de 2011 :
L'article du Figaro du 28 mai 2011 évoqué par Luc Ferry :
À Marrakech, un ex-ministre « s'amuse »
La loi du silence peut aussi couvrir des crimes à l'étranger. Il y a quelques années, des policiers de Marrakech effectuent une descente nocturne dans une villa de la palmeraie où une fête bien spéciale bat son plein. Les participants, des Français, sont surpris alors qu'ils « s'amusent » avec de jeunes garçons. Comme il se doit, la police embarque les adultes pris en flagrant délit. Parmi eux, un personnage proteste avec véhémence. Au commissariat, son identité est confirmée : il s'agit d'un ancien ministre français.
Le consul de France local est aussitôt avisé, qui informe à son tour l'ambassade à Rabat. L'affaire est rapidement arrangée et « l'excellence », libérée sur-le-champ, peut embarquer dans un avion pour la France. Aucune procédure ne sera engagée contre quiconque au Maroc. Et, bien que le tourisme sexuel soit, en principe, poursuivi par la justice française, cet homme n'aura aucun ennui à son retour.
Notre source marocaine craint pour sa carrière, l'affaire a été étouffée. Faute d'éléments de procédure ou de témoignage, la loi nous interdit légitimement de nommer le personnage. F. M.
Sur la pédocriminalité, chez Kontre Kulture :

Retour à Outreau. Contre-enquête sur une manipulation pédocriminelle
de Jacques Thomet Robert Green: Hollie Demands Justice campaigner jailed today in Scotland.

Press Release from the Hollie Demands Justice Website

The Hollie Demands Justice campaign very much regrets the decision today of the Sheriff Court in Stonehaven to deprive Robert Green of his Liberty.

Despite breaches of Mr. Green's human rights and repeated irregularities in law and process by the police, the legal profession and the court system since Robert Green was first arrested in February 2010, the Sheriff Court in Stonehaven, Sheriff Principle Edward Bowen saw fit to curtail his freedom, sentencing him to 1 year in jail (9 months for Breach of the Peace, 3 months for Breach of Bail conditions).

Robert has been a most robust and valued campaigner on behalf of Hollie Greig and her mother Anne, in seeking justice for the wrongs inflicted upon Hollie, exposing the lack of a duty of care from those in positions of trust, the perjury of Grampian Police and highlighting the nefarious nature of the legal system and the Establishment in both Scotland and England.

Anne Greig said today:

Hollie and I would like to publicly thank Robert Green for his bravery, his tireless work and his dedication to Hollie's cause, her search for justice. We consider ourselves most fortunate to have found such a man of principle to act and campaign on our behalf, whose selfless actions have taken him into conflict with those who would abuse their power and powerful connections to evade justice. Our disappointment with the legal system in Scotland now knows no bounds.
In our opinion Robert Green should be awarded a medal, not a criminal conviction.
It is our hope that Robert's legal team will mount a speedy and energetic appeal on his behalf to release him from this enforced loss of his liberty that he most certainly does not deserve and we now state publicly that we will have fears for his well-being whilst in p1ison. We will hold responsible and accountable those who have seen fit to incarcerate him should any interference with his being or any harm befall him.
I would like to thank all the wonderful people who have supported Hollie, Robert and myself during this long and ongoing campaign, especially those who have repeatedly made the long trip to Scotland regularly giving support to Robert during his many hearings.
Both Hollie and myself extend our heartfelt wishes, our thoughts and our prayers are with Robert today.

Far from seeing the jailing of Robert as a setback, the Hollie Demands Justice campaign will be stepping up the pressure as Anne Greig will now vigorously move forward with her High Court appeal and is currently discussing the timing of mounting a series of private prosecutions against those who have abused their positions of trust, many of whom have now perjured themselves in the courts and on the public record.

This campaign will not be silenced, it will move forward relentlessly until every possible avenue is exhausted, no matter how long that takes. No stone will be left unturned until Justice is not just done, but that justice is seen to be done.