This just says it all, the illusion of "democracy" and freedom of the press should from this day be shattered. The UK is only a free nation if you are a good little slave and take your prescribed dose of Eastenders, X Factor and BBC war propaganda. What a joke of a country, run by traitors just like the US, beholden to a foreign power whose sociopathic ways are the greatest threat this world has ever known. Read the press release below, it speaks for itself.
Press TV
20th January 2012
OFCOM HAS REVOKED Press TV Limited's Television Licensable Content Service licence. It means that the British public can no longer watch Press TV on BSkyB's Sky platform. Press TV International has released the following statement:
The British government's media regulatory body, Ofcom, has banned Press TV's broadcast in the UK and removed the channel from the Sky platform without responding to a letter sent from Press TV's CEO to Ofcom's chief executive earlier this month.
This after Ofcom fined Press TV Limited in London a hundred thousand pounds for the channel's airing of a 10-second news clip. At the same time, Ofcom made moves to revoke the license of Press TV Limited in the UK for what it called Press TV Limited's lack of control over the channel's broadcast. We asked Ofcom, if Press TV Limited did not have control over the broadcast, why was it getting fined; if it did have control, why would the license be revoked?
Ofcom's contradictions are nothing new for Press TV. The British government's tool to control the media has on several occasions changed its decisions regarding Press TV in its two-year campaign against the alternative news channel.
In response to Press TV's complaints about Ofcom's subservience to the British government and the monarchy, which have been a focus of Press TV's critical coverage in recent years, Ofcom claims it is not a government organization. But there is every indication that it is. It gets both its authority and funding from the British government. Ofcom was created by an Act of Parliament and gets most of its funding from governmental grant-in-aid. Britain's Office for National Statistics has also said Ofcom must be classified as a central government unit.
As a news channel broadcast in the UK, Press TV has shed more light on the British government's domestic and foreign policies. It has aired critical views regarding Britain's involvement in wars of aggression in Iraq and Afghanistan. It has also shown the close ties between the British Royal family and UK-founded monarchies in the Persian Gulf region, including the autocratic regimes in Bahrain and Saudi Arabia, which have been oppressing their people for decades. Press TV has also provided critical coverage of the extravagant costs of Britain's Royal Wedding at a time of great financial difficulty for ordinary Britons. The channel covered the 2011 unrest in Britain and the heavy-handed police crackdown, drawing the resentment of London's ruling establishment.
Wikileaks cables have revealed that London and Washington are exploring ways to construct a case to silence Press TV. And, Ofcom, the media arm of the Royal family, exhausted all efforts to put an end to Press TV's broadcasting in the UK. But it fails to grasp the reality of mass communication in the modern era and the impossibility of containing the flow of information. Press TV will do everything possible to make sure that its voice will definitely reach its audience in the UK.
For more information, please contact Press TV International on
info@presstv.ir
.
If you do not wish to receive emails from Press TV Limited, please reply to this email by writing "Unsubscribe" in the subject matter of your email.
Thank you.
Iran's Press TV loses UK licence
Ofcom revokes English-language channel's licence for breaching the Communications Act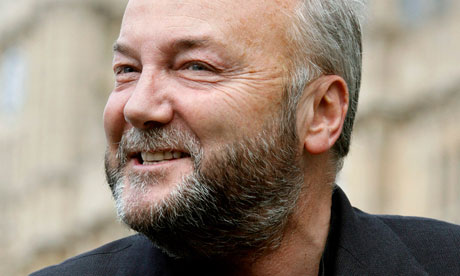 Press TV, the Iranian state broadcaster's English-language outlet, has been forced off the air in the UK after
Ofcom
revoked its licence for breaching the Communications Act.
Ofcom found that Press TV's practice of running its editorial oversight from Tehran,
Iran
's capital, is in breach of broadcasting licence rules in the UK.
"Ofcom has decided to revoke the licence held by Press TV Limited with immediate effect," the media regulator said in a statement.
Ofcom wrote a letter to Press TV in November highlighting the issue and offered a choice of two remedies.
The first was to switch editorial control for Press TV's programming to the UK, the second to transfer the broadcasting licence to Iran.
"Broadcasting rules require that a licence is held by the person who is in general control of the TV service: that is, the person that chooses the programmes to be shown in the service and organises the programme schedule," Ofcom said.
"Ofcom gave Press TV the opportunity to apply to have its operations in Tehran correctly licensed by Ofcom and Ofcom offered to assist it to do so," said the regulator.
Ofcom said Press TV failed to respond to or implement either of these two options.
"Press TV was given the opportunity to make representations on Ofcom's 'minded to revoke' letter," the regulator said. "Press TV has failed to make the necessary application and Ofcom has therefore revoked Press TV's licence to broadcast in the UK."
The broadcaster was
fined £100,000 last year
after the channel aired an interview with Maziar Bahari, an imprisoned Newsweek journalist, that had been conducted under duress.
It emerged on Friday that Press TV has failed to meet the deadline for paying the fine, which was due in early January.
Ofcom said Press TV had been "unwilling and unable" to pay the fine and that it was "pursuing this".
Ofcom has contacted BSkyB, the satellite broadcaster that carries the Press TV channel, to have it removed from its broadcast schedule. Press TV is expected to be removed from the Sky satellite service by the end of Friday.
George Galloway, the former MP for Bethnal Green and Bow, is Press TV's best-known UK presenter. Galloway has previously been sanctioned by Ofcom for anti-Israeli bias in one of his Press TV shows.
Galloway, who infamously performed as a cat on Celebrity Big Brother,
tweeted
: "Champions of liberty the British govt have now taken Press TV off Sky. "Follow us at www.presstv.ir and other platforms."
Other regular contributors include Yvonne Ridley, the former Sunday Express journalist kidnapped by the Taliban in Afghanistan in 2001, who subsequently converted to Islam.
Former Press TV presenters include Ken Livingstone, the Labour London mayoral candidate, and Lauren Booth, sister of Cherie Blair.
The Press TV newsroom director, Hamid Emadi, said the channel had been taken off air in the UK for "for airing a 10-second news clip" of Bahari.
"He claims he has been interviewed under duress. Press TV has strongly rejected that," Emadi added.
"Press TV believes that Ofcom is the media tool of the British government – the same government that sent troops to Iraq and Afghanistan to participate in the killing of innocent civilians.
WikiLeaks cables say London and Washington have explored ways to limit the operations of Press TV in the UK. And here it comes; Press TV is removed from the Sky platform."
He added that Press TV is examining ways of continuing to broadcast into the UK.
"The British government and Ofcom will not be able to silence Press TV's voice in the UK. We will exhaust all possibilities and will try to stay in the UK as an active media player and an alternative voice," Emadi said.
• To contact the MediaGuardian news desk email editor@mediaguardian.co.uk or phone 020 3353 3857. For all other inquiries please call the main Guardian switchboard on 020 3353 2000. If you are writing a comment for publication, please mark clearly "for publication".
• To get the latest media news to your desktop or mobile, follow MediaGuardian on
Twitter
and
Facebook